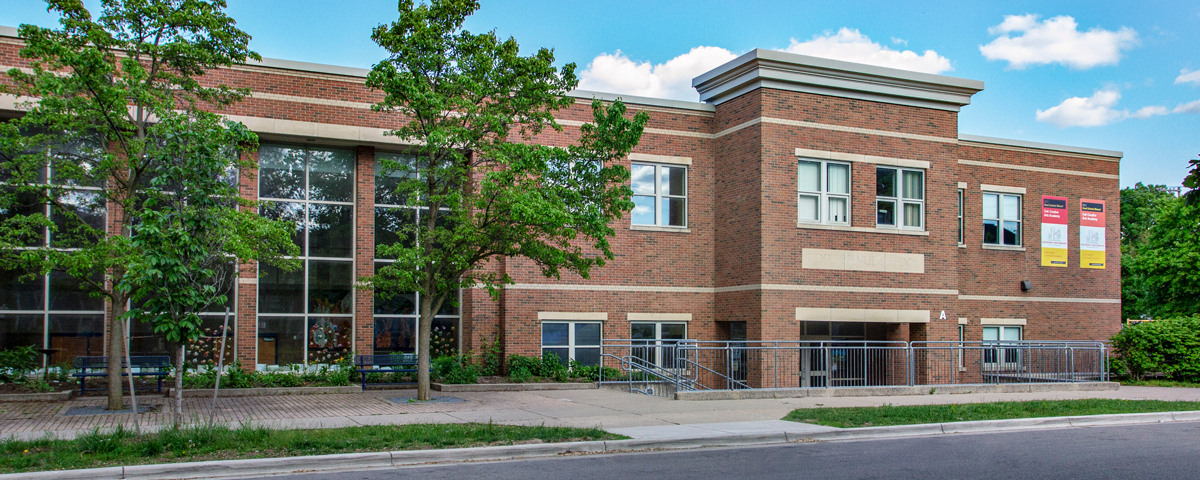 Welcome to

Coit Creative Arts Academy (PK-5)

Allow me to introduce myself. My name is Dr. Lametria Johnson Eaddy, and I am the proud principal of Coit Creative Arts Academy. My passion for education has brought me to multiple places throughout the country, but over the last eight years I have found my true home in Grand Rapids and at Coit. Having served as an English teacher for many years, I understand how important it is to make learning accessible, creative, and fun. That is why I believe so much in what we are doing at Coit: infusing creative arts in every subject, in every classroom, every day. As both an educator and a parent, I can assure you that all scholars benefit from learning this way. In fact, my own daughter is a former Coit Creative Arts Academy scholar for this reason!

With over 25 years of professional experience in education, I feel incredibly prepared to lead your child to new heights at Coit. It is my personal belief that all scholars deserve every chance to do and become their personal best, and I look forward to working with you to support your child(ren) in that pursuit. Join me!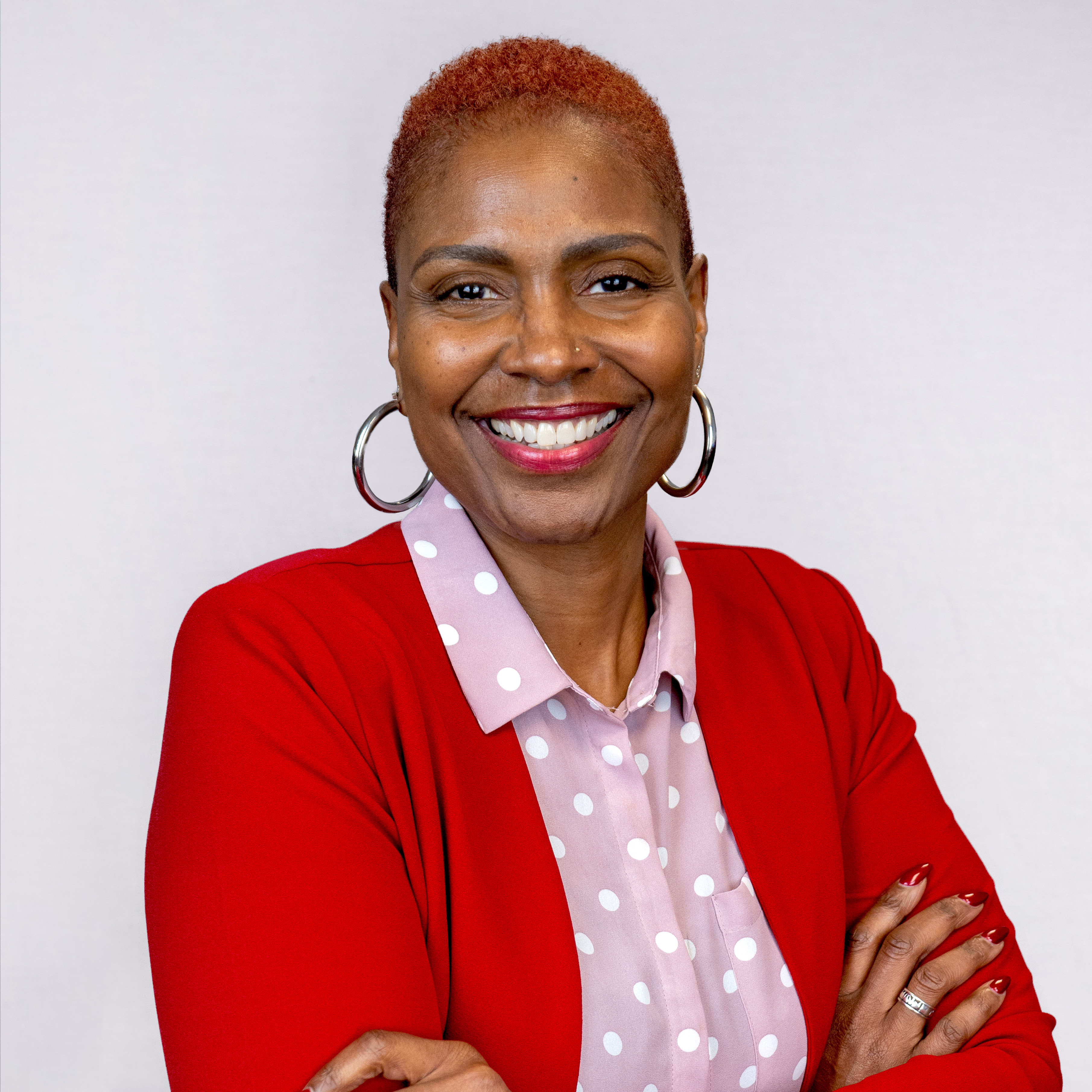 Principal
Lametria Johnson Eaddy, Ph.D.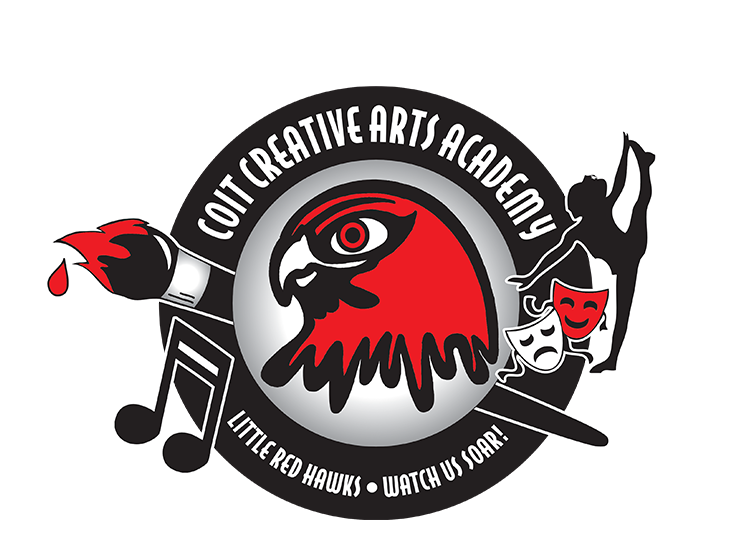 Coit Creative Arts Academy
Matthew Beresford
Executive Director of Preschool, Elementary & K-8 Instructional Support
Molly Reeves
IB Coordinator
Cindy Conkle
KSSN Coordinator
School Hours
Breakfast 8:50 a.m.
Start Time 9:10 a.m.
Dismissal 4:06 p.m.
Half Day Dismissal 12:20 p.m.
Creative. Original. Inquisitive. Talented. We are Coit.
Coit Creative Arts Academy offers an inquiry-based curriculum that integrates creative expression, visual arts, music, dance, and movement with academic excellence.
We are proud to be an authorized International Baccalaureate World School offering the Primary Years Programme (PYP). With a commitment to high-quality, challenging, and inquiry-based education, we continue to promote conceptual understanding and critical thinking as our learners build new knowledge and skills. Our PYP teachers work collaboratively across grade levels and content areas, as well as in partnership with a wide range of arts and university partners, to help our scholars make meaning of the world around them.
With a strong emphasis on social emotional learning via the Learner Profile, our scholars develop agency through voice, choice, and ownership. They confidently communicate using written and spoken word, song, visual arts, and movement. Valuing all voices and experiences, we prepare our scholars to be leaders and global citizens.
We have incorporated distance learning for years and are poised to be a leader in the district as a blended model of new technologies and old practices, giving our students the best of both worlds. Our 1-to-1 student technology device approach ensures that every student has the opportunity to learn inside and outside the classroom.
Coit Creative Arts Academy is the elementary ARTS school for the Grand Rapids Public Schools located in the Belknap neighborhood on the Northeast side of the city. The original building was built in 1880 and it is the oldest working school in Michigan. In 2002, the building was renovated into an arts school. We have a full art, music and dance studio and a full stage in the gym. Our scholars have created a pollinator garden outside and enjoy two playgrounds, one dedicated to Pre-K and the other shared by all scholars.
Coit Creative Arts Academy Photo Tour
---

Coit Creative Arts Academy Registration Support

Location:

Coit Creative Arts Elementary School, 617 Coit Ave NE, Grand Rapids, MI 49503, USA

This event has a video call. Join: https://meet.google.com/ssz-jaoi-oqn

Coit Creative Arts Academy Orientation & Open House

Location:

Coit Creative Arts Elementary School, 617 Coit Ave NE, Grand Rapids, MI 49503, USA

This event has a video call. Join: https://meet.google.com/tus-vjrn-zmy

First Day of 2022-2023 School Year

Calendar:

GRPS District Calendar

STAFF- PBIS MEETING

Location:

COIT CONFERENCE ROOM

No School

Calendar:

GRPS District Calendar

No School - Labor Day

Calendar:

GRPS District Calendar

STAFF- PBIS MEETING

Location:

COIT CONFERENCE ROOM

STAFF- PBIS MEETING

Location:

COIT CONFERENCE ROOM
Calendar

Previous

August

2022

Next

S
M
T
W
T
F
S
1
2
3

Aug 3

8:00 AM to 9:00 AM

STAFF- PBIS MEETING

Location:

COIT CONFERENCE ROOM

4
5
6
7
8
9

Aug 9

9:00 AM to 3:00 PM

Coit Creative Arts Academy Registration Support

Location:

Coit Creative Arts Elementary School, 617 Coit Ave NE, Grand Rapids, MI 49503, USA

This event has a video call. Join: https://meet.google.com/qfi-wubt-fnz

10

Aug 10

9:00 AM to 3:00 PM

Coit Creative Arts Academy Registration Support

Location:

Coit Creative Arts Elementary School, 617 Coit Ave NE, Grand Rapids, MI 49503, USA

This event has a video call. Join: https://meet.google.com/fuh-yxbp-gmj

11

Aug 11

9:00 AM to 3:00 PM

Coit Creative Arts Academy Registration Support

Location:

Coit Creative Arts Elementary School, 617 Coit Ave NE, Grand Rapids, MI 49503, USA

This event has a video call. Join: https://meet.google.com/qqo-wimt-zec

12
13
14
15
16

Aug 16

9:00 AM to 3:00 PM

Coit Creative Arts Academy Registration Support

Location:

Coit Creative Arts Elementary School, 617 Coit Ave NE, Grand Rapids, MI 49503, USA

This event has a video call. Join: https://meet.google.com/ojq-kemg-xef

17

Aug 17

8:00 AM to 9:00 AM

STAFF- PBIS MEETING

Location:

COIT CONFERENCE ROOM

9:00 AM to 3:00 PM

Coit Creative Arts Academy Registration Support

Location:

Coit Creative Arts Elementary School, 617 Coit Ave NE, Grand Rapids, MI 49503, USA

This event has a video call. Join: https://meet.google.com/nwk-simp-jxp

18

Aug 18

9:00 AM to 3:00 PM

Coit Creative Arts Academy Registration Support

Location:

Coit Creative Arts Elementary School, 617 Coit Ave NE, Grand Rapids, MI 49503, USA

This event has a video call. Join: https://meet.google.com/ssz-jaoi-oqn

3:00 PM to 5:00 PM

Coit Creative Arts Academy Orientation & Open House

Location:

Coit Creative Arts Elementary School, 617 Coit Ave NE, Grand Rapids, MI 49503, USA

This event has a video call. Join: https://meet.google.com/tus-vjrn-zmy

19
20
21
22
23

Aug 23

First Day of 2022-2023 School Year

Calendar:

GRPS District Calendar

24
25
26
27
28
29
30
31

Aug 31

8:00 AM to 9:00 AM

STAFF- PBIS MEETING

Location:

COIT CONFERENCE ROOM

GRPS Superintendent Joins in Prayer for 2022-23 School Year
August 16, 2022

Subject: Communicable Disease Guidance for the Start of School
August 15, 2022

GRPS to Engage Community on Future of District Buildings
August 12, 2022