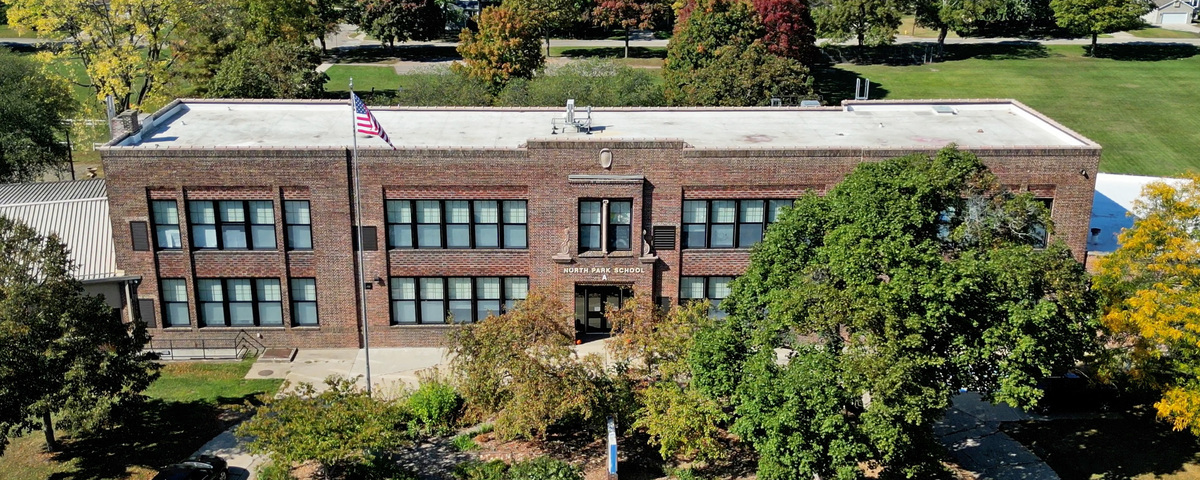 Welcome to

North Park Montessori (PK-8)

Welcome to North Park Montessori! Thank you for visiting our website and showing interest in our program. North Park Montessori is a learning community deeply committed to growth, curiosity, joy, and community engagement. We are one of three public Montessori schools within the Grand Rapids Public School district, located in the northeast corner of the city. We are 550+ scholars strong across two buildings, and we care about meeting children where they are developmentally. Our goal is to help scholars grow into content, hard working, persistent community members.

If you are a prospective family interested in learning more, please note that we have tours every Friday morning at 10 a.m (Cheney Campus). All are welcome and there is no need to call ahead. Come! Learn more.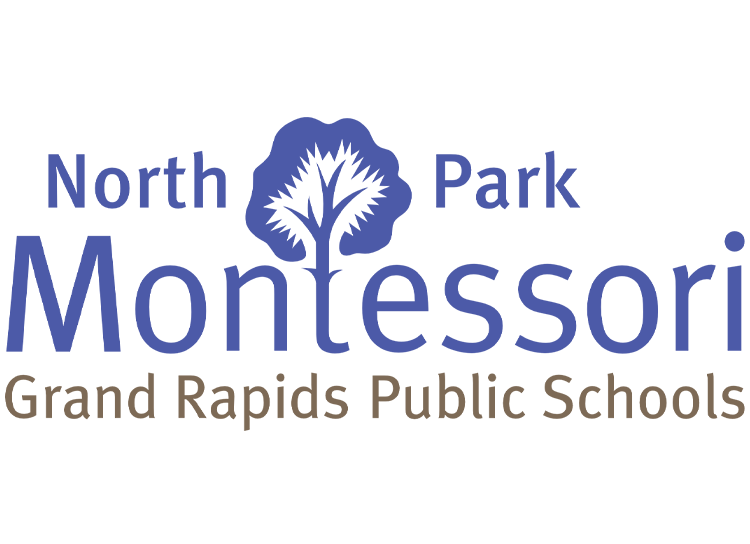 Mackenzie Ritsema
Assistant Principal
Allyssa Wetzel
Head Secretary
School Hours
Grades 1-8
Breakfast 8:50 a.m.
Start Time 9:10 a.m.
Dismissal 4:06 p.m.
Half Day Dismissal 12:20 p.m.
Grades PK-K
AM Session 9:00 a.m. - 12:08 p.m.
PM Session 12:48 p.m. - 3:56 p.m.
Four Programs. Two Buildings. One School.
North Park Montessori Academy is a Pre-K to 8th grade program serving 550+ scholars in the Northeast sector of the city. We are one school, two buildings, and four programs. Our Tier I instructional model is based on the three main tenets of a high fidelity Montessori program: care of the whole child, an uninterrupted three hour work cycle, and multi-age classrooms spanning three grades. We have four Primary/Children House learning environments (pre-K-kinder), six Lower Elementary learning environments (1st, 2nd, and 3rd grades), and six Upper Elementary learning environments (4th, 5th, and 6th grades). We also hope to have four middle school learning environments (math, science, language, and history) as the program grows to capacity in the fall of 2023.
North Park follows the Montessori Cosmic Education curriculum, which aligns with state and federal curriculum standards, but teaches children using stories that include the Birth of the Sun, the Timeline of Life on Earth, the Timeline of Human Life, the History of Language, and the History of Math. These stories spark curiosity and engage scholars in important reading, writing, biology, chemistry, physics, and history work each day. Our highly competent and well trained Montessori-certified staff also encourage the use of hands-on materials to explore these topics and promote scholar-centered learning.
We also have a dynamic, culturally diverse, and engaged parent community eager to support learning in our building and promote the growth of public Montessori programming across Western Michigan.
North Park Montessori Program Highlights:
A 12-acre forest used to teach plant and animal identification, remove invasive species, and make room for endangered species (Wellerwood Campus); each classroom makes monthly visits to the forest--"silent journeys"--to be with nature
Three acres of play space used for recess each day: three playgrounds; tennis courts; basketball courts; football, baseball, and soccer fields; and a snow hill
Scholar led and managed gardening program
Middle school Theatre, Community Service Learning, and Self Expressions programs
A strong Music program kinder to 8th grade (attending state competitions)
The Montessori classroom uses hands-on lessons and experiences to help scholars learn by doing. Scholars learn in cohorts of three age levels. Typically, scholars will have the same teacher for multiple years. The multi-age classroom allows the scholars to become part of a learning community that fosters respect, understanding, and tolerance where your child will:
receive lessons as he/she/they are ready for them
learn how to focus and concentrate
become a self-directed learner
achieve independence
learn order
be treated with respect and dignity
Children's House @ Wellerwood (Preschool, Kindergarten)
Located at 800 Wellerwood St. NE, Grand Rapids, MI 49505
Our Children's House is a multi-age classroom that aims to help children gain independence, confidence, curiosity, and problem solving abilities. The Montessori lessons and hands-on materials provide children with activities that help them grow intellectually, socially, and emotionally.
Elementary 1 (Grades 1, 2, 3)
Elementary 1 scholars engage in a wide range of tasks, including learning to read, studying spelling patterns and word derivations, exploring advanced math concepts, and discerning number and spatial relationships with hands-on materials. They also learn to use a daily/weekly work plan, which outlines assignments, academic goals, and work choices. Elementary 1 scholars are inspired by their older classmates' more challenging work.
Elementary 2 (Grades 4, 5, 6)
Elementary 2 is a safe place where scholars find their voice and become more independent in asking questions and meeting their needs. They continue to learn to use a daily/weekly work plan, and they participate in rigorous lessons and activities that develop their literacy and mathematical skills.
North Park Montessori Photo Tour
---

First Day of 2022-2023 School Year

Calendar:

GRPS District Calendar

NO SCHOOL - Thanksgiving Break

Calendar:

GRPS District Calendar

NO SCHOOL - Winter Break

Calendar:

GRPS District Calendar

New Dress Code Policy Eliminates School Uniform Requirement
August 1, 2022
GRPS has adopted a new dress code policy that will provide scholars with freedom to express themselves while ensuring safety and educational goals.

GRPS Announces the Appointment of New District Leaders
August 1, 2022

Get Ready for the 2022-2023 School Year!
August 1, 2022
Mark your calendar for your school's orientation and open house.