Welcome to

Center for Economicology (6)

Welcome to the Center for Economicology (CFE), a 6th grade only school that specializes in environmental and sustainability education. Scholars at CFE enhance their learning through experiential and hands-on projects focused on stewardship of the earth. CFE is known for its many field trips and outdoor experiences throughout our neighborhood, city, and state. We also pride ourselves on high academic achievement, diversity, and a tight-knit community environment.

CFE exists to support learning centered around sustainability thanks to a partnership with the Wege Foundation. The term economicology is a combination of the words economy and ecology, and it can be used interchangeably with sustainability. Scholars and families alike leave CFE better educated to be good stewards of our planet! We hope you will consider CFE as a top choice for the 6th grade experience of your scholar and family, and we encourage you to reach out with any questions you may have.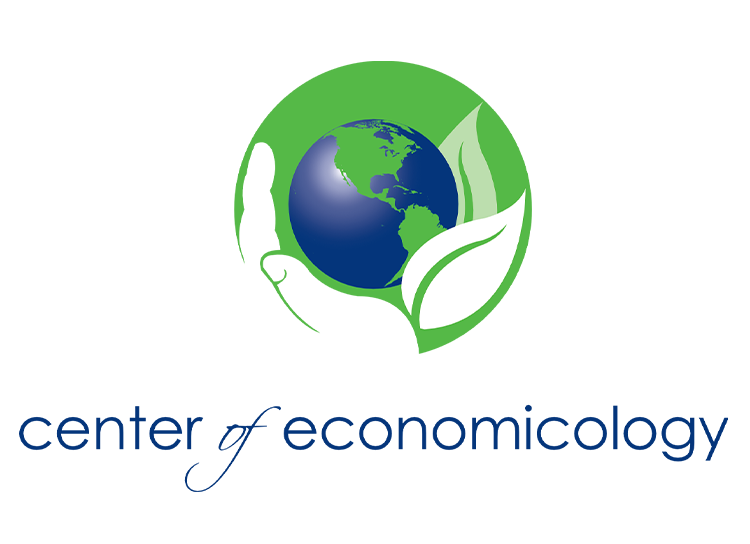 Rodney Lewis
Executive Director of High School Support
Charlotte Vandervliet
Principal
Christie Modzeleski
Assistant Principal
Alesia Albin
Head Secretary
Angelina Coulson
Counselor
Michael Boosamra
Elementary
Heather Phillips
Elementary
School Hours
Breakfast 7:45 a.m.
Start Time 8:00 a.m.
Dismissal 2:41 p.m.
Half Day Dismissal 10:45 a.m.
At the sixth grade Center for Economicology (CFE), our mission is to increase ecocultural sustainability throughout all aspects of our scholars' lives.
Our interdisciplinary curriculum engages scholars by encouraging wonder, creativity, cooperation, collaboration, and compassion while promoting and maintaining high academic and social expectations.
We are dedicated to helping students identify gaps between their stated values and their daily actions; we do this by promoting critical questioning, learning from mistakes, integrating reason and emotion, and reflecting on how our daily life decisions have ripple effects throughout our community and the world. We believe that in order to create a more balanced, sustainable world where all beings may flourish, learning communities must be created where individuals celebrate diversity; question; learn; and grow into open-minded, integrated, lifelong learners.
Coined by local business and sustainability leader Peter Wege, the term economicology is best defined as "reasoned, respectful, engaged stewardship of the Earth household in service of both people and the planet." There are six guiding principles that drive the philosophy behind our program. The "Six Es" are: ecology, economics, empathy, environment, ethics, and education.
The school consists of two classes of sixth grade scholars, and is located in its own building on the City High Middle School campus. The projects and experiences students engage in through our interdisciplinary curriculum include camping and backpacking, field studies at Riverside Park, Great Lakes water studies, renewable energy units, green home design and more! Through diverse academic and enrichment activities, our sixth graders graduate from this program better equipped to be active, lifelong learners and stewards of the Earth.
We have incorporated distance learning for years and are poised to be a leader in the district as a blended model of new technologies and old practices, giving our students the best of both worlds. Our 1-to-1 student technology device approach ensures that every student has the opportunity to learn inside and outside the classroom.
Our newly modernized building is a hidden gem on the west side of Grand Rapids featuring updated entrances, classrooms, air conditioning, and an athletic wing, surrounded by sprawling green space for outdoor education and athletics.

First Day of 2022-2023 School Year

Calendar:

GRPS District Calendar

No School

Calendar:

GRPS District Calendar

No School - Labor Day

Calendar:

GRPS District Calendar

Center for Economicology Open House

Location:

Center For Economicology, 1720 Plainfield Ave NE, Grand Rapids, MI 49505, USA

This event has a video call. Join: https://meet.google.com/qov-ifbd-wun

NO SCHOOL - Thanksgiving Break

Calendar:

GRPS District Calendar

NO SCHOOL - Winter Break

Calendar:

GRPS District Calendar
Calendar

Previous

August

2022

Next

S
M
T
W
T
F
S
1
2
3
4
5
6
7
8
9
10
11
12
13
14
15

Aug 15

2:00 PM to 3:30 PM

Center for Economicology Orientation

Location:

Center For Economicology, 1720 Plainfield Ave NE, Grand Rapids, MI 49505, USA

This event has a video call. Join: https://meet.google.com/gzg-afsb-bdi

16
17
18
19
20
21
22
23

Aug 23

First Day of 2022-2023 School Year

Calendar:

GRPS District Calendar

24
25
26
27
28
29
30
31

GRPS Superintendent Joins in Prayer for 2022-23 School Year
August 16, 2022

Subject: Communicable Disease Guidance for the Start of School
August 15, 2022

GRPS to Engage Community on Future of District Buildings
August 12, 2022