Welcome to

Grand Rapids Public Schools

GR Board of Education Accepting Applications to Fill Vacant Seat
December 4, 2022
Application Deadline: December 10, 2022; Final Vote Set for: December 19, 2022

Coit Honors Choir to Perform in 1 p.m. show on December 3 with West Michigan Youth Ballet
December 1, 2022
Scholars in grades 3-5 at Coit will be part of the West Michigan Youth Ballet's presentation of "The Nutcracker" at the Forest Hills Fine Arts Center, including a 15-minute mini-concert prior to the 1 pm performance on December 3.

Supporting GRPS at a Grassroot Level
November 28, 2022
Local organizer recruits friends, family and many others to support donation drives for GRPS schools.

Senior Summit for Class of 2023 Gives Scholars All They Need to Plan for the Future
November 28, 2022
Most of the district's expected 2023 graduates were at GRPS University to gather advice and information for what's next after high school.

Public Hearing Monday to Discuss Facilities Master Plan Recommendations
November 17, 2022
The Grand Rapids Board of Education will hold a Public Hearing on the initial recommendations for the district's Facilities Master Plan.

Nominations Open - OHHS Athletics Hall of Fame
November 16, 2022
Ottawa Hills High School is now accepting nominations for the school's Athletics Hall of Fame.
This is a secondary tab that can be activated when needed to show additional content on the home page without having to increase the height of the page.
Could be used for various other news that is posted.

Board of Education Meeting

Location:

GRPS Administration Building Auditorium, 1331 Franklin Street SE

Calendar:

Board of Education

Board of Education Academic Achievement Committee

Location:

GRPS Administration Building Auditorium, 1331 Franklin Street SE

Calendar:

Board of Education

Board of Education Special Board Meeting/Work Session

Location:

Franklin Campus Administration Building Room 101; 1331 Franklin St. SE, Grand Rapids, MI 49506

Calendar:

Board of Education

Half Day for Scholars (exams-am; no school-pm); No LOOP Programming

Calendar:

GRPS District Calendar

Half Day of School for Scholars (exams-am; no school-pm); No LOOP Programming

Calendar:

GRPS District Calendar

End of 2nd Marking Period

Calendar:

GRPS District Calendar

Half Day of School for Scholars (exams-am; no school-pm); No LOOP Programming

Calendar:

GRPS District Calendar

No School; No LOOP Programming - Winter Break

Calendar:

GRPS District Calendar
Calendar

Previous

December

2022

Next

S
M
T
W
T
F
S
1

Dec 1

5:00 PM to 6:00 PM

Burton MS Orchestra Winter Concert

Location:

Burton MS auditorium

Calendar:

Fine Arts Calendar

5:30 PM to 6:30 PM

Harrison Park K-5 Winter Concert

Location:

Harrison Park Academy gym

Calendar:

Fine Arts Calendar

6:30 PM to 7:30 PM

GR Montessori Academy Winter Program

Location:

Grand Rapids Montessori big gym

Calendar:

Fine Arts Calendar

159 College Ave NE K-3rd Grade General Music program

2

Dec 2

Theme School Application Period Closes (1st Round)

Calendar:

GRPS District Calendar

3

Dec 3

Theme School Application Period Opens (2nd Round)

Calendar:

GRPS District Calendar

4
5

Dec 5

2:15 PM to 3:15 PM

MLK Academy K-3rd Gr Holiday Concert

Location:

Martin Luther King Leadership Academy gym

Calendar:

Fine Arts Calendar

6:30 PM to 7:30 PM

Board of Education Meeting

Location:

GRPS Administration Building Auditorium, 1331 Franklin Street SE

Calendar:

Board of Education

6

Dec 6

5:30 PM to 6:30 PM

Buchanan Elementary Holiday Program

Location:

Buchanan Elementary School gym

Calendar:

Fine Arts Calendar

5:30 PM to 6:30 PM

Harrison Park Band & Choir Winter Concert

Location:

Harrison Park Academy gym

Calendar:

Fine Arts Calendar

1440 Davis Ave NW

6th, 7th, & 8th Graders

in both band and choir will

perform.

6:00 PM to 6:30 PM

Kent Hills K-2nd Gr Holiday Concert

Location:

Kent Hills Elementary School gym

Calendar:

Fine Arts Calendar

6:00 PM to 6:30 PM

Mulick Park Winter Program

Location:

Ottawa Hills High School Auditorium

Calendar:

Fine Arts Calendar

6:00 PM to 7:00 PM

Burton Elementary K-1st Grade Winter Program

Location:

Burton Elementary and Middle School auditorium

Calendar:

Fine Arts Calendar

6:00 PM to 7:00 PM

Museum 8th Gr & HS Choirs Winter Concert

Location:

Grand Rapids Public Museum

Calendar:

Fine Arts Calendar

272 Pearl St NW The concert will be in the Meijer Theater.

6:00 PM to 8:00 PM

CA Frost M/HS Holiday Concert

Location:

CA Frost Science Academy High School auditorium, 1417 Covell Ave NW

Calendar:

Fine Arts Calendar

6:30 PM to 7:30 PM

Aberdeen Winter Concert

Location:

2nd Congregational UCC

Calendar:

Fine Arts Calendar




525 Cheshire Dr NE

performances by scholars in

K - 5th Grade General Music
6th - 8th Grade Band
6th - 8th Grade Choir

6:45 PM to 7:15 PM

Kent Hills 3rd-5th Gr Holiday Concert

Calendar:

Fine Arts Calendar

7:00 PM to 8:00 PM

City High/Middle Orchestra Winter Concert

Calendar:

Fine Arts Calendar

7:00 PM to 8:00 PM

Southwest 7th & 8th Gr Band Winter Concert

Calendar:

Fine Arts Calendar

7

Dec 7

4:30 PM to 6:00 PM

North Park Montessori Holiday Concert

Location:

North Park Montessori gym

Calendar:

Fine Arts Calendar

3375 Cheney Ave NE
Performances will be in the gym across from the office.

5:00 PM to 6:00 PM

Board of Education Academic Achievement Committee

Location:

GRPS Administration Building Auditorium, 1331 Franklin Street SE

Calendar:

Board of Education

5:30 PM to 6:30 PM

Palmer Elementary Winter Concert

Location:

City High / Middle School Auditorium

Calendar:

Fine Arts Calendar

6:00 PM to 6:45 PM

Shawmut Hills K-2nd, Band, Choir Winter Concert

Location:

Shawmut Hills School gym

Calendar:

Fine Arts Calendar


2550 Burritt St NW

K - 2nd Grade General Music
6th - 8th Grade Band
6th - 8th Grade Choir




6:00 PM to 7:00 PM

Sibley Elementary K-2nd Winter Concert

Location:

Sibley Elementary School gym

Calendar:

Fine Arts Calendar

7:00 PM to 7:45 PM

Shawmut Hills 3rd-5th Gr Winter Concert

Location:

Shawmut Hills School gym

Calendar:

Fine Arts Calendar


2550 Burritt St NW

3rd - 5th Grade General Music




8

Dec 8

2:15 PM to 3:15 PM

MLK Academy 4th-8th Gr Holiday Concert

Location:

Martin Luther King Leadership Academy gym

Calendar:

Fine Arts Calendar

5:30 PM to 6:30 PM

Burton MS Band & Choir Winter Concert

Location:

Burton Elementary and Middle School auditorium

Calendar:

Fine Arts Calendar

6:00 PM to 7:00 PM

Westwood MS Band Winter Concert

Location:

Westwood Middle School gym

Calendar:

Fine Arts Calendar

6:30 PM to 7:00 PM

City Middle School Band Holiday Concert

Location:

City High / Middle School auditorium

Calendar:

Fine Arts Calendar

7:00 PM to 8:00 PM

Southwest Elementary Winter Concert

Calendar:

Fine Arts Calendar

801 Oakland Ave SW

all school participation, including:

K-5th Grade General Music
6th Grade Band
6th Grade Choir

7:00 PM to 8:00 PM

Stocking Elementary Winter Concert

Location:

Crossroads Church

Calendar:

Fine Arts Calendar

7:00 PM to 8:00 PM

Union HS Band Winter Concert

Location:

Westwood Middle School auditorium

Calendar:

Fine Arts Calendar

7:00 PM to 8:00 PM

Westwood MS & Union HS Orchestra Winter Concert

Location:

Westwood Middle School gym

Calendar:

Fine Arts Calendar

7:10 PM to 8:10 PM

City High School Band Holiday Concert

Location:

City High / Middle School auditorium

Calendar:

Fine Arts Calendar

9

Dec 9

7:00 PM to 8:30 PM

CA Frost M/HS Band & Choir @ Ottawa HS Girls Basketball Game

Location:

Ottawa Hills High School gym

Calendar:

Fine Arts Calendar

7:00 PM to 9:00 PM

Union HS Pep Band @ Ottawa Hills Varsity Girls' Basketball Game

Location:

Ottawa Hills High School gym

Calendar:

Fine Arts Calendar

10

Dec 10

10:00 AM to 11:00 AM

Union HS Marching Band @ Santa Claus Parade (Time TBA)

Calendar:

Fine Arts Calendar

The parade starts at

the 34th Street Mall (3375 S Division Ave) andgoes south down Division Ave, ending at the corner of Division and Murray(4157 Division Ave).

11
12

Dec 12

5:30 PM to 6:30 PM

Board of Education Special Board Meeting/Work Session

Location:

Franklin Campus Administration Building Room 101; 1331 Franklin St. SE, Grand Rapids, MI 49506

Calendar:

Board of Education

6:00 PM to 7:00 PM

G R Ford Acad Ctr K-2 Winter Concert

Calendar:

Fine Arts Calendar

7:00 PM to 8:00 PM

G R Ford Acad Ctr 3rd-8th Gr Winter Concert

Calendar:

Fine Arts Calendar

includes Orchestra and Band performances

13

Dec 13

2:00 PM to 3:00 PM

Coit Creative Arts Academy Winter Concert

Calendar:

Fine Arts Calendar

3:30 PM to 4:00 PM

Museum HS Combined Choirs Caroling

Location:

Grand Rapids Public Museum, 272 Pearl St NW

Calendar:

Fine Arts Calendar

in Old Streets Exhibit of Grand Rapids Public Museum

4:00 PM to 5:00 PM

U-Prep Academy Choir Winter Concert

Location:

Grand Rapids University Preparatory Academy cafeteria

Calendar:

Fine Arts Calendar

6:00 PM to 7:00 PM

Alger MS & Ottawa Hills HS Winter Concert

Location:

Ottawa Hills High School auditorium

Calendar:

Fine Arts Calendar

2055 Rosewood Ave SE

Includes:

6:00 PM to 7:00 PM

City High School Choir Winter Holiday Concert

Location:

City High / Middle School auditorium

Calendar:

Fine Arts Calendar

6:00 PM to 7:00 PM

Coit Creative Arts Academy Winter Concert

Calendar:

Fine Arts Calendar

7:00 PM to 8:00 PM

City Middle School Choir Winter Holiday Concert

Calendar:

Fine Arts Calendar

14

Dec 14

Half Day for Scholars (exams-am; no school-pm); No LOOP Programming

Calendar:

GRPS District Calendar

6:00 PM to 8:00 PM

North Park Montessori Band & Choir Winter Concert

Location:

City High / Middle School Auditorium

Calendar:

Fine Arts Calendar

15

Dec 15

Half Day of School for Scholars (exams-am; no school-pm); No LOOP Programming

Calendar:

GRPS District Calendar

16

Dec 16

End of 2nd Marking Period

Calendar:

GRPS District Calendar

Half Day of School for Scholars (exams-am; no school-pm); No LOOP Programming

Calendar:

GRPS District Calendar

17
18
19

Dec 19

No School; No LOOP Programming - Winter Break

Calendar:

GRPS District Calendar

20

Dec 20

No School; No LOOP Programming - Winter Break

Calendar:

GRPS District Calendar

21

Dec 21

No School; No LOOP Programming - Winter Break

Calendar:

GRPS District Calendar

22

Dec 22

No School; No LOOP Programming - Winter Break

Calendar:

GRPS District Calendar

23

Dec 23

No School; No LOOP Programming - Winter Break

Calendar:

GRPS District Calendar

24

Dec 24

No School; No LOOP Programming - Winter Break

Calendar:

GRPS District Calendar

25

Dec 25

No School; No LOOP Programming - Winter Break

Calendar:

GRPS District Calendar

26

Dec 26

No School; No LOOP Programming - Winter Break

Calendar:

GRPS District Calendar

27

Dec 27

No School; No LOOP Programming - Winter Break

Calendar:

GRPS District Calendar

28

Dec 28

No School; No LOOP Programming - Winter Break

Calendar:

GRPS District Calendar

29

Dec 29

No School; No LOOP Programming - Winter Break

Calendar:

GRPS District Calendar

30

Dec 30

No School; No LOOP Programming - Winter Break

Calendar:

GRPS District Calendar

31

Dec 31

No School; No LOOP Programming - Winter Break

Calendar:

GRPS District Calendar
Preparing our Scholars for the Real World
Points of Pride
8th Largest
School District in Michigan
70+ Languages
Spoken by GRPS Families
80+ Countries
Represented by our Scholar Population
Grad Rates Increase Annually
Above State Average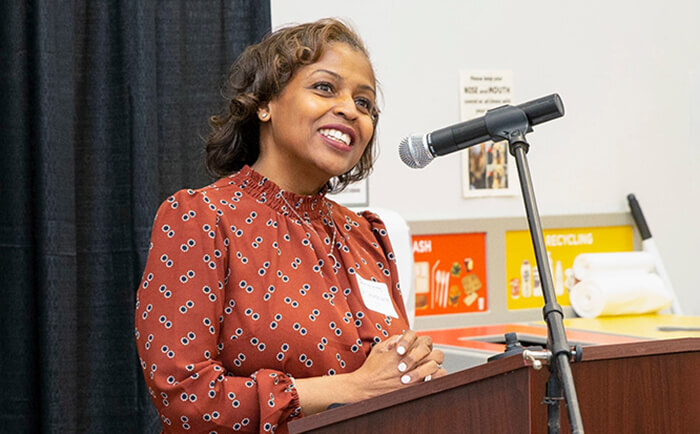 A Message from

Superintendent Dr. Leadriane Roby

It is an honor and privilege to serve as the Superintendent of Grand Rapids Public Schools. As a diverse community with growing changes, we want to ensure your positive experience when working with our schools and district. Together, we are charting a new course through the implementation of our Strategic Plan. No matter who you are, we want you to feel connected to and valued at our district.

Join us as we build a community of belonging at Grand Rapids Public Schools.

Respectfully,

Dr. Leadriane Roby,
Superintendent of Schools