Welcome to

Grand Rapids Public Schools

GRPS to Engage Community on Future of District Buildings
August 12, 2022

1st Annual GRPS Alumni Classic Varsity Football Game
August 3, 2022

New Dress Code Policy Eliminates School Uniform Requirement
August 1, 2022
GRPS has adopted a new dress code policy that will provide scholars with freedom to express themselves while ensuring safety and educational goals.

GRPS Announces the Appointment of New District Leaders
August 1, 2022

Get Ready for the 2022-2023 School Year!
August 1, 2022
Mark your calendar for your school's orientation and open house.
30th Annual Grand Rapids Public Schools Turkey Trot
July 1, 2022
This is a secondary tab that can be activated when needed to show additional content on the home page without having to increase the height of the page.
Could be used for various other news that is posted.

Westwood Middle School Registration Support

Location:

Westwood Middle School, 1525 Mt Mercy Dr NW, Grand Rapids, MI 49504, USA

Calendar:

School Orientation/Open House

This event has a video call. Join: https://meet.google.com/wpk-sxhd-vju
Calendar

Previous

August

2022

Next

S
M
T
W
T
F
S
1

Aug 1

6:30 PM to 7:30 PM

Board of Education Meeting

Location:

GRPS Administration Building Auditorium, 1331 Franklin Street SE

Calendar:

Board of Education

2

Aug 2

5:00 PM to 7:30 PM

CA Frost Middle High Open House (new students & grade 6 only)

Location:

Ca Frost Science Academy High School, 1417 Covell Ave NW, Grand Rapids, MI 49504, USA

Calendar:

School Orientation/Open House

3

Aug 3

5:00 PM to 6:00 PM

Board of Education Academic Achievement Committee

Location:

GRPS Administration Building Auditorium, 1331 Franklin Street SE

Calendar:

Board of Education

4

Aug 4

9:00 AM to 3:00 PM

Ridgemoor Park Montessori Registration Support

Location:

Ridgemoor Park Montessori, 2555 Inverness Rd SE, Grand Rapids, MI 49546, USA

Calendar:

School Orientation/Open House

This event has a video call. Join: https://meet.google.com/hkh-gray-xct

5
6
7
8

Aug 8

9:00 AM to 10:30 AM

Ottawa Hills High School Orientation (Freshman only, with parents)

Location:

Ottawa Hills High School, 2055 Rosewood Ave SE, Grand Rapids, MI 49506, USA

Calendar:

School Orientation/Open House

This event has a video call. Join: https://meet.google.com/ebx-fztc-efb

10:00 AM to 3:00 PM

Aberdeen Academy Registration Support

Location:

928 Aberdeen St NE, Grand Rapids, MI 49505, USA

Calendar:

School Orientation/Open House

5:30 PM to 6:30 PM

Board of Education Special Board Meeting/Work Session

Location:

Franklin Campus Administration Building Room 101; 1331 Franklin St. SE, Grand Rapids, MI 49506

Calendar:

Board of Education

9

Aug 9

9:00 AM to 10:30 AM

Ottawa Hills High School Orientation (Seniors only)

Location:

Ottawa Hills High School, 2055 Rosewood Ave SE, Grand Rapids, MI 49506, USA

Calendar:

School Orientation/Open House

This event has a video call. Join: https://meet.google.com/tyg-jqef-gxb

9:00 AM to 11:00 AM

Kent Hills Elementary Registration Support

Location:

Kent Hills Elementary School, 1445 Emerald Ave NE, Grand Rapids, MI 49505, USA

Calendar:

School Orientation/Open House

This event has a video call. Join: https://meet.google.com/icb-wrie-uzi

9:00 AM to 11:30 AM

Mulick Park Elementary Registration Support

Location:

Mulick Park Elementary School, 1761 Rosewood Ave SE, Grand Rapids, MI 49506, USA

Calendar:

School Orientation/Open House

This event has a video call. Join: https://meet.google.com/tsk-pmgv-ram

9:00 AM to 12:00 PM

Martin Luther King Jr. Leadership Academy Orientation

Location:

Martin Luther King Leadership, 645 Logan St SE, Grand Rapids, MI 49503, USA

Calendar:

School Orientation/Open House

9:00 AM to 3:00 PM

Coit Creative Arts Academy Registration Support

Location:

Coit Creative Arts Elementary School, 617 Coit Ave NE, Grand Rapids, MI 49503, USA

Calendar:

School Orientation/Open House

This event has a video call. Join: https://meet.google.com/qfi-wubt-fnz

9:00 AM to 3:00 PM

Sherwood Park Global Studies Registration Support

Location:

Sherwood Park Elementary School, 3859 Chamberlain Ave SE, Grand Rapids, MI 49508, USA

Calendar:

School Orientation/Open House

This event has a video call. Join: https://meet.google.com/uzt-zuwa-cqn

9:00 AM to 4:00 PM

Congress Elementary Registration Support

Location:

Congress Elementary School, 940 Baldwin St SE, Grand Rapids, MI 49506, USA

Calendar:

School Orientation/Open House

This event has a video call. Join: https://meet.google.com/nqk-mjrg-yms

9:30 AM to 10:30 AM

Southeast Career Pathways Open House & Registration Support

Location:

Southeast Career Pathways, 1356 Jefferson Ave SE, Grand Rapids, MI 49507, USA

Calendar:

School Orientation/Open House

This event has a video call. Join: https://meet.google.com/qvd-uafb-xhd

9:30 AM to 11:30 AM

Burton Elementary Registration Support

Location:

Burton Elementary, 2133 Buchanan Ave SW, Grand Rapids, MI 49507, USA

Calendar:

School Orientation/Open House

This event has a video call. Join: https://meet.google.com/rpx-yvjx-ytz

9:30 AM to 11:30 AM

Burton Middle School Orientation & Registration (grade 6)

Location:

Burton Elementary, 2133 Buchanan Ave SW, Grand Rapids, MI 49507, USA

Calendar:

School Orientation/Open House

This event has a video call. Join: https://meet.google.com/svy-nacv-nro

11:00 AM to 12:30 PM

Ottawa Hills High School Orientation (Juniors only)

Location:

Ottawa Hills High School, 2055 Rosewood Ave SE, Grand Rapids, MI 49506, USA

Calendar:

School Orientation/Open House

This event has a video call. Join: https://meet.google.com/bxj-hdxe-sqp

11:00 AM to 4:00 PM

Grand Rapids University Preparatory Academy Orientation (all grades)

Location:

Grand Rapids University Preparatory Academy, 512 Division Ave S, Grand Rapids, MI 49503, USA

Calendar:

School Orientation/Open House

This event has a video call. Join: https://meet.google.com/nyk-cybb-pdc

12:30 PM to 3:30 PM

Mulick Park Elementary Registration Support

Location:

Mulick Park Elementary School, 1761 Rosewood Ave SE, Grand Rapids, MI 49506, USA

Calendar:

School Orientation/Open House

This event has a video call. Join: https://meet.google.com/ikc-tjad-zvu

1:30 PM to 3:00 PM

Ottawa Hills High School Orientation (Sophomores only)

Location:

Ottawa Hills High School, 2055 Rosewood Ave SE, Grand Rapids, MI 49506, USA

Calendar:

School Orientation/Open House

This event has a video call. Join: https://meet.google.com/pds-hesw-kad

1:30 PM to 3:30 PM

Burton Elementary Registration Support

Location:

Burton Elementary, 2133 Buchanan Ave SW, Grand Rapids, MI 49507, USA

Calendar:

School Orientation/Open House

This event has a video call. Join: https://meet.google.com/wcu-bhnk-svr

1:30 PM to 3:30 PM

Burton Middle School Orientation & Registration (grade 6)

Location:

Burton Elementary, 2133 Buchanan Ave SW, Grand Rapids, MI 49507, USA

Calendar:

School Orientation/Open House

This event has a video call. Join: https://meet.google.com/asy-pgpe-uoc

2:00 PM to 4:00 PM

Martin Luther King Jr. Leadership Academy Orientation

Location:

Martin Luther King Leadership, 645 Logan St SE, Grand Rapids, MI 49503, USA

Calendar:

School Orientation/Open House

4:00 PM to 6:00 PM

Buchanan Elementary Registration Support

Location:

Buchanan Elementary

Calendar:

School Orientation/Open House

This event has a video call. Join: https://meet.google.com/crc-fkpa-vwb

4:30 PM to 5:30 PM

Southeast Career Pathways Open House & Registration Support

Location:

Southeast Career Pathways, 1356 Jefferson Ave SE, Grand Rapids, MI 49507, USA

Calendar:

School Orientation/Open House

This event has a video call. Join: https://meet.google.com/ivd-kgmb-tpo

5:00 PM to 7:00 PM

CA Frost Middle High Open House (grades 7-8 only)

Location:

Ca Frost Science Academy High School, 1417 Covell Ave NW, Grand Rapids, MI 49504, USA

Calendar:

School Orientation/Open House

10

Aug 10

8:30 AM to 11:30 AM

Union High School Registration Support

Location:

Union High School, 1800 Tremont Blvd NW, Grand Rapids, MI 49504, USA

Calendar:

School Orientation/Open House

This event has a video call. Join: https://meet.google.com/pxt-pbwu-bgc

9:00 AM to 11:30 AM

Mulick Park Elementary Registration Support

Location:

Mulick Park Elementary School, 1761 Rosewood Ave SE, Grand Rapids, MI 49506, USA

Calendar:

School Orientation/Open House

This event has a video call. Join: https://meet.google.com/urn-unps-sta

9:00 AM to 12:00 PM

Ottawa Hills High School Freshman Camp (scholars only)

Location:

Ottawa Hills High School, 2055 Rosewood Ave SE, Grand Rapids, MI 49506, USA

Calendar:

School Orientation/Open House

This event has a video call. Join: https://meet.google.com/wfc-oxby-hwo

9:00 AM to 1:00 PM

City High Middle JumpStart (grade 7 & new students)

Location:

City High / Middle School, 1720 Plainfield Ave NE, Grand Rapids, MI 49505, USA

Calendar:

School Orientation/Open House

9:00 AM to 3:00 PM

Coit Creative Arts Academy Registration Support

Location:

Coit Creative Arts Elementary School, 617 Coit Ave NE, Grand Rapids, MI 49503, USA

Calendar:

School Orientation/Open House

This event has a video call. Join: https://meet.google.com/fuh-yxbp-gmj

9:00 AM to 3:00 PM

Sherwood Park Global Studies Registration Support

Location:

Sherwood Park Elementary School, 3859 Chamberlain Ave SE, Grand Rapids, MI 49508, USA

Calendar:

School Orientation/Open House

This event has a video call. Join: https://meet.google.com/sbj-ospn-dgt

9:00 AM to 4:00 PM

Congress Elementary Registration Support

Location:

Congress Elementary School, 940 Baldwin St SE, Grand Rapids, MI 49506, USA

Calendar:

School Orientation/Open House

This event has a video call. Join: https://meet.google.com/gsq-apkh-vge

9:30 AM to 11:30 AM

Burton Elementary Registration Support

Location:

Burton Elementary, 2133 Buchanan Ave SW, Grand Rapids, MI 49507, USA

Calendar:

School Orientation/Open House

This event has a video call. Join: https://meet.google.com/okt-oqox-gbc

9:30 AM to 11:30 AM

Burton Middle School Orientation & Registration (grade 7)

Location:

Burton Elementary, 2133 Buchanan Ave SW, Grand Rapids, MI 49507, USA

Calendar:

School Orientation/Open House

10:00 AM to 3:00 PM

Aberdeen Academy Registration Support

Location:

928 Aberdeen St NE, Grand Rapids, MI 49505, USA

Calendar:

School Orientation/Open House

11:00 AM to 12:30 PM

Ottawa Hills High School Orientation (make-up all grades)

Location:

Ottawa Hills High School, 2055 Rosewood Ave SE, Grand Rapids, MI 49506, USA

Calendar:

School Orientation/Open House

This event has a video call. Join: https://meet.google.com/wsx-zdhe-sho

12:30 PM to 3:30 PM

Mulick Park Elementary Registration Support

Location:

Mulick Park Elementary School, 1761 Rosewood Ave SE, Grand Rapids, MI 49506, USA

Calendar:

School Orientation/Open House

This event has a video call. Join: https://meet.google.com/ico-hojn-ezo

1:30 PM to 3:30 PM

Burton Elementary Registration Support

Location:

Burton Elementary, 2133 Buchanan Ave SW, Grand Rapids, MI 49507, USA

Calendar:

School Orientation/Open House

This event has a video call. Join: https://meet.google.com/qeo-spcc-jvy

1:30 PM to 3:30 PM

Burton Middle School Orientation & Registration (grade 7)

Location:

Burton Elementary, 2133 Buchanan Ave SW, Grand Rapids, MI 49507, USA

Calendar:

School Orientation/Open House

2:00 PM to 6:00 PM

Martin Luther King Jr. Leadership Academy Orientation

Location:

Martin Luther King Leadership, 645 Logan St SE, Grand Rapids, MI 49503, USA

Calendar:

School Orientation/Open House

4:00 PM to 7:00 PM

Union High School Registration Support

Location:

Union High School, 1800 Tremont Blvd NW, Grand Rapids, MI 49504, USA

Calendar:

School Orientation/Open House

This event has a video call. Join: https://meet.google.com/yxu-vuvj-ynp

5:00 PM to 6:30 PM

Grand Rapids University Preparatory Academy Orientation (grade 6 only)

Location:

Grand Rapids University Preparatory Academy, 512 Division Ave S, Grand Rapids, MI 49503, USA

Calendar:

School Orientation/Open House

This event has a video call. Join: https://meet.google.com/ukr-rfjo-jkp

5:00 PM to 7:00 PM

CA Frost Middle High Open House (grades 9-10 only)

Location:

Ca Frost Science Academy High School, 1417 Covell Ave NW, Grand Rapids, MI 49504, USA

Calendar:

School Orientation/Open House

11

Aug 11

8:00 AM to 4:00 PM

Brookside Elementary Registration Support

Location:

2505 Madison Ave SE, Grand Rapids, MI 49507, USA

Calendar:

School Orientation/Open House

8:30 AM to 11:30 AM

Union High School Registration Support

Location:

Union High School, 1800 Tremont Blvd NW, Grand Rapids, MI 49504, USA

Calendar:

School Orientation/Open House

This event has a video call. Join: https://meet.google.com/ptu-pdrv-axh

9:00 AM to 11:00 AM

Buchanan Elementary Registration Support

Location:

Buchanan Elementary School, 1775 Buchanan Ave SW, Grand Rapids, MI 49507, USA

Calendar:

School Orientation/Open House

This event has a video call. Join: https://meet.google.com/scf-umpk-fpi

9:00 AM to 11:30 AM

Mulick Park Elementary Registration Support

Location:

Mulick Park Elementary School, 1761 Rosewood Ave SE, Grand Rapids, MI 49506, USA

Calendar:

School Orientation/Open House

This event has a video call. Join: https://meet.google.com/ahn-njgn-cxw

9:00 AM to 3:00 PM

Coit Creative Arts Academy Registration Support

Location:

Coit Creative Arts Elementary School, 617 Coit Ave NE, Grand Rapids, MI 49503, USA

Calendar:

School Orientation/Open House

This event has a video call. Join: https://meet.google.com/qqo-wimt-zec

9:00 AM to 3:00 PM

Ridgemoor Park Montessori Registration Support

Location:

Ridgemoor Park Montessori, 2555 Inverness Rd SE, Grand Rapids, MI 49546, USA

Calendar:

School Orientation/Open House

This event has a video call. Join: https://meet.google.com/gde-ansz-vog

9:00 AM to 3:00 PM

Sherwood Park Global Studies Registration Support

Location:

Sherwood Park Elementary School, 3859 Chamberlain Ave SE, Grand Rapids, MI 49508, USA

Calendar:

School Orientation/Open House

This event has a video call. Join: https://meet.google.com/skn-eykr-abm

9:30 AM to 10:30 AM

Southeast Career Pathways Open House & Registration Support

Location:

Southeast Career Pathways, 1356 Jefferson Ave SE, Grand Rapids, MI 49507, USA

Calendar:

School Orientation/Open House

This event has a video call. Join: https://meet.google.com/obt-yusi-jmt

9:30 AM to 11:30 AM

Burton Elementary Registration Support

Location:

Burton Elementary, 2133 Buchanan Ave SW, Grand Rapids, MI 49507, USA

Calendar:

School Orientation/Open House

This event has a video call. Join: https://meet.google.com/dup-bxpb-njx

9:30 AM to 11:30 AM

Burton Middle School Orientation & Registration (grade 8)

Location:

Burton Elementary, 2133 Buchanan Ave SW, Grand Rapids, MI 49507, USA

Calendar:

School Orientation/Open House

10:00 AM to 12:00 PM

City High Middle School Restart (grades 7, 8, 9)

Location:

City High / Middle School, 1720 Plainfield Ave NE, Grand Rapids, MI 49505, USA

Calendar:

School Orientation/Open House

12:30 PM to 3:30 PM

Mulick Park Elementary Registration Support

Location:

Mulick Park Elementary School, 1761 Rosewood Ave SE, Grand Rapids, MI 49506, USA

Calendar:

School Orientation/Open House

This event has a video call. Join: https://meet.google.com/iih-zqrr-xqd

1:00 PM to 3:00 PM

Kent Hills Elementary Registration Support

Location:

Kent Hills Elementary School, 1445 Emerald Ave NE, Grand Rapids, MI 49505, USA

Calendar:

School Orientation/Open House

This event has a video call. Join: https://meet.google.com/wsf-vuqb-ymw

1:30 PM to 3:30 PM

Burton Elementary Registration Support

Location:

Burton Elementary, 2133 Buchanan Ave SW, Grand Rapids, MI 49507, USA

Calendar:

School Orientation/Open House

This event has a video call. Join: https://meet.google.com/tng-mttb-rbj

1:30 PM to 3:30 PM

Burton Middle School Orientation & Registration (grade 8)

Location:

Burton Elementary, 2133 Buchanan Ave SW, Grand Rapids, MI 49507, USA

Calendar:

School Orientation/Open House

1:30 PM to 3:30 PM

City High Middle School Restart (grades 10, 11, 12)

Location:

City High / Middle School, 1720 Plainfield Ave NE, Grand Rapids, MI 49505, USA

Calendar:

School Orientation/Open House

2:00 PM to 6:00 PM

Grand Rapids University Preparatory Academy (all grades)

Location:

Grand Rapids University Preparatory Academy, 512 Division Ave S, Grand Rapids, MI 49503, USA

Calendar:

School Orientation/Open House

This event has a video call. Join: https://meet.google.com/kmo-iprm-dfd

2:00 PM to 6:00 PM

Union High School Registration Support

Location:

Union High School, 1800 Tremont Blvd NW, Grand Rapids, MI 49504, USA

Calendar:

School Orientation/Open House

This event has a video call. Join: https://meet.google.com/ymv-emda-zcz

4:30 PM to 5:30 PM

Southeast Career Pathways Open House & Registration Support

Location:

Southeast Career Pathways, 1356 Jefferson Ave SE, Grand Rapids, MI 49507, USA

Calendar:

School Orientation/Open House

This event has a video call. Join: https://meet.google.com/bnp-jrmm-onn

5:00 PM to 6:00 PM

Burton Elementary Orientation (K and new scholars only)

Location:

Burton Elementary, 2133 Buchanan Ave SW, Grand Rapids, MI 49507, USA

Calendar:

School Orientation/Open House

This event has a video call. Join: https://meet.google.com/wrf-jopg-tat

5:00 PM to 7:00 PM

CA Frost Middle High Open House (grades 11-12 only)

Location:

Ca Frost Science Academy High School, 1417 Covell Ave NW, Grand Rapids, MI 49504, USA

Calendar:

School Orientation/Open House

12
13
14
15

Aug 15

9:00 AM to 11:30 AM

Dickinson Academy Registration Support

Location:

Dickinson Elementary School, 448 Dickinson St SE, Grand Rapids, MI 49507, USA

Calendar:

School Orientation/Open House

10:00 AM to 12:00 PM

City High Middle School Restart (grades 10, 11, 12)

Location:

City High / Middle School, 1720 Plainfield Ave NE, Grand Rapids, MI 49505, USA

Calendar:

School Orientation/Open House

1:00 PM to 3:30 PM

Dickinson Academy Registration Support

Location:

Dickinson Elementary School, 448 Dickinson St SE, Grand Rapids, MI 49507, USA

Calendar:

School Orientation/Open House

1:30 PM to 3:30 PM

City High Middle School Restart (grades 7, 8, 9)

Location:

City High / Middle School, 1720 Plainfield Ave NE, Grand Rapids, MI 49505, USA

Calendar:

School Orientation/Open House

2:00 PM to 3:30 PM

Center for Economicology Orientation

Location:

Center For Economicology, 1720 Plainfield Ave NE, Grand Rapids, MI 49505, USA

Calendar:

School Orientation/Open House

This event has a video call. Join: https://meet.google.com/gzg-afsb-bdi

4:00 PM to 7:00 PM

Innovation Central High School Orientation (new families)

Location:

Innovation Central High School - Grand Rapids Public Schools, 421 Fountain St NE, Grand Rapids, MI 4

Calendar:

School Orientation/Open House

This event has a video call. Join: https://meet.google.com/wtn-ycsn-fhm

6:30 PM to 7:30 PM

Board of Education Meeting

Location:

GRPS Administration Building Auditorium, 1331 Franklin Street SE

Calendar:

Board of Education

16

Aug 16

8:00 AM to 4:00 PM

Westwood Middle School Registration Support

Location:

Westwood Middle School, 1525 Mt Mercy Dr NW, Grand Rapids, MI 49504, USA

Calendar:

School Orientation/Open House

This event has a video call. Join: https://meet.google.com/wpk-sxhd-vju

9:00 AM to 11:30 AM

Dickinson Academy Registration Support

Location:

Dickinson Elementary School, 448 Dickinson St SE, Grand Rapids, MI 49507, USA

Calendar:

School Orientation/Open House

9:00 AM to 3:00 PM

Coit Creative Arts Academy Registration Support

Location:

Coit Creative Arts Elementary School, 617 Coit Ave NE, Grand Rapids, MI 49503, USA

Calendar:

School Orientation/Open House

This event has a video call. Join: https://meet.google.com/ojq-kemg-xef

9:00 AM to 3:00 PM

Sherwood Park Global Studies Registration Support

Location:

Sherwood Park Elementary School, 3859 Chamberlain Ave SE, Grand Rapids, MI 49508, USA

Calendar:

School Orientation/Open House

This event has a video call. Join: https://meet.google.com/zvk-fdfk-wxn

9:30 AM to 10:30 AM

Southeast Career Pathways Open House & Registration Support

Location:

Southeast Career Pathways, 1356 Jefferson Ave SE, Grand Rapids, MI 49507, USA

Calendar:

School Orientation/Open House

This event has a video call. Join: https://meet.google.com/swj-jnay-wci

9:30 AM to 4:00 PM

Alger Middle School Registration Support

Location:

Alger Middle School, 921 Alger St SE, Grand Rapids, MI 49507, USA

Calendar:

School Orientation/Open House

This event has a video call. Join: https://meet.google.com/sxe-izav-guc

1:00 PM to 3:30 PM

Dickinson Academy Registration Support

Location:

Dickinson Elementary School, 448 Dickinson St SE, Grand Rapids, MI 49507, USA

Calendar:

School Orientation/Open House

3:00 PM to 6:00 PM

Westwood Middle School Open House

Location:

Westwood Middle School, 1525 Mt Mercy Dr NW, Grand Rapids, MI 49504, USA

Calendar:

School Orientation/Open House

This event has a video call. Join: https://meet.google.com/ehn-fvsr-iyy

4:00 PM to 6:00 PM

Alger Middle School Orientation

Location:

Alger Middle School, 921 Alger St SE, Grand Rapids, MI 49507, USA

Calendar:

School Orientation/Open House

This event has a video call. Join: https://meet.google.com/rfm-yojh-has

4:30 PM to 5:30 PM

Southeast Career Pathways Open House & Registration Support

Location:

Southeast Career Pathways, 1356 Jefferson Ave SE, Grand Rapids, MI 49507, USA

Calendar:

School Orientation/Open House

This event has a video call. Join: https://meet.google.com/ocm-ueqb-yuf

5:30 PM to 7:30 PM

Grand Rapids Public Museum Middle School Registration Support

Location:

Grand Rapids Public Museum School, 272 Pearl St NW, Grand Rapids, MI 49504, USA

Calendar:

School Orientation/Open House

This event has a video call. Join: https://meet.google.com/ifu-rvvv-rrh

6:00 PM to 7:00 PM

Southwest Middle High Orientation (grade 7)

Location:

Southwest Middle High School - Academia Bilingue, 327 Rumsey St SW, Grand Rapids, MI 49503, USA

Calendar:

School Orientation/Open House

This event has a video call. Join: https://meet.google.com/kap-rwqx-hwy

6:00 PM to 7:00 PM

Zoo School Open House

Calendar:

School Orientation/Open House

This event has a video call. Join: https://meet.google.com/ijx-zwwu-gkr

17

Aug 17

8:00 AM to 4:00 PM

Westwood Middle School Registration Support

Location:

Westwood Middle School, 1525 Mt Mercy Dr NW, Grand Rapids, MI 49504, USA

Calendar:

School Orientation/Open House

This event has a video call. Join: https://meet.google.com/cos-qvoh-kvb

9:00 AM to 11:30 AM

Dickinson Academy Registration Support

Location:

Dickinson Elementary School, 448 Dickinson St SE, Grand Rapids, MI 49507, USA

Calendar:

School Orientation/Open House

9:00 AM to 3:00 PM

Coit Creative Arts Academy Registration Support

Location:

Coit Creative Arts Elementary School, 617 Coit Ave NE, Grand Rapids, MI 49503, USA

Calendar:

School Orientation/Open House

This event has a video call. Join: https://meet.google.com/nwk-simp-jxp

9:00 AM to 3:00 PM

Sherwood Park Global Studies Registration Support

Location:

Sherwood Park Elementary School, 3859 Chamberlain Ave SE, Grand Rapids, MI 49508, USA

Calendar:

School Orientation/Open House

This event has a video call. Join: https://meet.google.com/ykk-vyxv-pnb

9:30 AM to 4:00 PM

Alger Middle School Registration Support

Location:

Alger Middle School, 921 Alger St SE, Grand Rapids, MI 49507, USA

Calendar:

School Orientation/Open House

This event has a video call. Join: https://meet.google.com/kye-uvrc-yhn

1:00 PM to 3:30 PM

Dickinson Academy Registration Support

Location:

Dickinson Elementary School, 448 Dickinson St SE, Grand Rapids, MI 49507, USA

Calendar:

School Orientation/Open House

3:00 PM to 6:00 PM

Westwood Middle School Open House

Location:

Westwood Middle School, 1525 Mt Mercy Dr NW, Grand Rapids, MI 49504, USA

Calendar:

School Orientation/Open House

This event has a video call. Join: https://meet.google.com/tzc-twbr-ebi

4:00 PM to 5:00 PM

Board of Education Ad Hoc Facilities Committee

Location:

GRPS Administration Building Auditorium, 1331 Franklin Street SE

Calendar:

Board of Education

4:00 PM to 6:00 PM

Alger Middle School Orientation

Location:

921 Alger St SE, Grand Rapids, MI 49507, USA

Calendar:

School Orientation/Open House

4:30 PM to 5:30 PM

North Park Montessori ECC @ Wellerwood Open House (3, 4, 5 year olds)

Location:

North Park Montessori @ Wellerwood

Calendar:

School Orientation/Open House

4:30 PM to 6:30 PM

Dickinson Academy Open House

Location:

Dickinson Elementary School, 448 Dickinson St SE, Grand Rapids, MI 49507, USA

Calendar:

School Orientation/Open House

4:30 PM to 6:30 PM

Grand Rapids Public Museum High School Registration Support

Location:

Grand Rapids Public Schools Museum High School, 54 Jefferson Ave SE, Grand Rapids, MI 49503, USA

Calendar:

School Orientation/Open House

This event has a video call. Join: https://meet.google.com/zfz-qawm-vdc

5:00 PM to 6:00 PM

Board of Education Policy Committee

Location:

GRPS Administration Building Room 101, 1331 Franklin Street SE

Calendar:

Board of Education

5:00 PM to 6:30 PM

Buchanan Elementary Open House

Location:

Buchanan Elementary School, 1775 Buchanan Ave SW, Grand Rapids, MI 49507, USA

Calendar:

School Orientation/Open House

This event has a video call. Join: https://meet.google.com/bas-wbaa-rhv

5:30 PM to 6:30 PM

East Leonard Elementary Meet the Staff

Location:

East Leonard Elementary School, 410 Barnett St NE, Grand Rapids, MI 49503, USA

Calendar:

School Orientation/Open House

This event has a video call. Join: https://meet.google.com/axn-hmst-dnp

5:30 PM to 7:00 PM

Palmer Elementary Open House

Location:

Palmer Elementary School, 309 Palmer St NE, Grand Rapids, MI 49505, USA

Calendar:

School Orientation/Open House

This event has a video call. Join: https://meet.google.com/vtk-ufer-wmf

5:30 PM to 7:30 PM

Blandford School Open House

Location:

3143 Milo St NW, Grand Rapids, MI 49534, USA

Calendar:

School Orientation/Open House

5:30 PM to 7:30 PM

Burton Elementary Open House

Location:

Burton Elementary, 2133 Buchanan Ave SW, Grand Rapids, MI 49507, USA

Calendar:

School Orientation/Open House

This event has a video call. Join: https://meet.google.com/kvd-tcfc-vgh

5:30 PM to 7:30 PM

Burton Middle School Open House

Location:

Burton Elementary, 2133 Buchanan Ave SW, Grand Rapids, MI 49507, USA

Calendar:

School Orientation/Open House

6:00 PM to 7:00 PM

Southwest Middle High Orientation (grades 8-11; last names A-M)

Location:

Southwest Middle High School - Academia Bilingue, 327 Rumsey St SW, Grand Rapids, MI 49503, USA

Calendar:

School Orientation/Open House

This event has a video call. Join: https://meet.google.com/ybh-bbce-zcy

18

Aug 18

8:00 AM to 4:00 PM

Westwood Middle School Registration Support

Location:

Westwood Middle School, 1525 Mt Mercy Dr NW, Grand Rapids, MI 49504, USA

Calendar:

School Orientation/Open House

This event has a video call. Join: https://meet.google.com/rph-cypv-gbu

9:00 AM to 3:00 PM

Coit Creative Arts Academy Registration Support

Location:

Coit Creative Arts Elementary School, 617 Coit Ave NE, Grand Rapids, MI 49503, USA

Calendar:

School Orientation/Open House

This event has a video call. Join: https://meet.google.com/ssz-jaoi-oqn

9:00 AM to 3:00 PM

Sherwood Park Global Studies Registration Support

Location:

Sherwood Park Elementary School, 3859 Chamberlain Ave SE, Grand Rapids, MI 49508, USA

Calendar:

School Orientation/Open House

This event has a video call. Join: https://meet.google.com/mbe-phzk-qcx

9:30 AM to 4:00 PM

Alger Middle School Registration Support

Location:

Alger Middle School, 921 Alger St SE, Grand Rapids, MI 49507, USA

Calendar:

School Orientation/Open House

This event has a video call. Join: https://meet.google.com/fbd-ipgo-meq

3:00 PM to 5:00 PM

Coit Creative Arts Academy Orientation & Open House

Location:

Coit Creative Arts Elementary School, 617 Coit Ave NE, Grand Rapids, MI 49503, USA

Calendar:

School Orientation/Open House

This event has a video call. Join: https://meet.google.com/tus-vjrn-zmy

3:00 PM to 5:00 PM

Sherwood Park Global Studies Academy Orientation & Open House

Location:

Sherwood Park Elementary School, 3859 Chamberlain Ave SE, Grand Rapids, MI 49508, USA

Calendar:

School Orientation/Open House

This event has a video call. Join: https://meet.google.com/mkk-fcvb-egb

3:00 PM to 6:00 PM

Westwood Middle School Open House

Location:

Westwood Middle School, 1525 Mt Mercy Dr NW, Grand Rapids, MI 49504, USA

Calendar:

School Orientation/Open House

This event has a video call. Join: https://meet.google.com/qvp-dmzj-aeb

4:00 PM to 6:00 PM

Alger Middle School Open House

Location:

921 Alger St SE, Grand Rapids, MI 49507, USA

Calendar:

School Orientation/Open House

4:00 PM to 6:00 PM

Sibley Elementary Open House/Resource Fair

Location:

Sibley Elementary School, 943 Sibley St NW, Grand Rapids, MI 49504, USA

Calendar:

School Orientation/Open House

This event has a video call. Join: https://meet.google.com/hqs-eoib-eyy

4:00 PM to 6:00 PM

Southwest Elementary Orientation & Open House

Location:

SW Elementary-academy bilingual, 801 Oakland Ave SW, Grand Rapids, MI 49503, USA

Calendar:

School Orientation/Open House

This event has a video call. Join: https://meet.google.com/dtc-cyyw-ssn

4:00 PM to 7:00 PM

Innovation Central High School Orientation (grades 10-11)

Location:

Innovation Central High School - Grand Rapids Public Schools, 421 Fountain St NE, Grand Rapids, MI 4

Calendar:

School Orientation/Open House

This event has a video call. Join: https://meet.google.com/ssm-zphh-vgj

4:30 PM to 5:30 PM

North Park Montessori Open House (grades 1-8)

Location:

North Park Montessori Academy, 3375 Cheney Ave NE, Grand Rapids, MI 49525, USA

Calendar:

School Orientation/Open House

4:30 PM to 6:30 PM

Kent Hills Elementary Orientation & Open House

Location:

Kent Hills Elementary School, 1445 Emerald Ave NE, Grand Rapids, MI 49505, USA

Calendar:

School Orientation/Open House

This event has a video call. Join: https://meet.google.com/gdt-rrue-oah

5:00 PM to 6:30 PM

Cesar E. Chavez Elementary Open House

Location:

Cesar E. Chavez Elementary School, 1205 Cesar E. Chavez Ave SW, Grand Rapids, MI 49503, USA

Calendar:

School Orientation/Open House

This event has a video call. Join: https://meet.google.com/mdr-hfhm-omi

5:00 PM to 6:30 PM

Harrison Park Open House

Location:

Harrison Elementary School, 1440 Davis Ave NW, Grand Rapids, MI 49504, USA

Calendar:

School Orientation/Open House

5:00 PM to 6:30 PM

Martin Luther King Jr. Leadership Academy Open House

Location:

Martin Luther King Leadership, 645 Logan St SE, Grand Rapids, MI 49503, USA

Calendar:

School Orientation/Open House

5:00 PM to 6:30 PM

Stocking Elementary Popsicles in the Park

Location:

Stocking Elementary School, 863 7th St NW, Grand Rapids, MI 49504, USA

Calendar:

School Orientation/Open House

This event has a video call. Join: https://meet.google.com/hjt-jsvh-cpn

5:00 PM to 7:00 PM

CA Frost Elementary Open House

Location:

C.A. Frost Environmental Science Academy, 1460 Laughlin Dr NW, Grand Rapids, MI 49504, USA

Calendar:

School Orientation/Open House

5:30 PM to 7:00 PM

Grand Rapids Montessori Orientation & Open House

Location:

Grand Rapids Montessori Public School, 159 College Ave NE, Grand Rapids, MI 49503, USA

Calendar:

School Orientation/Open House

This event has a video call. Join: https://meet.google.com/qhd-pqvd-awj

5:30 PM to 7:00 PM

Ken-O-Sha Park Elementary Back-to-School Carnival

Location:

Ken-O-Sha Elementary, 1353 Van Auken St SE, Grand Rapids, MI 49508, USA

Calendar:

School Orientation/Open House

This event has a video call. Join: https://meet.google.com/uyn-rgrc-jip

5:30 PM to 7:30 PM

Congress Elementary Open House

Location:

Congress Elementary School, 940 Baldwin St SE, Grand Rapids, MI 49506, USA

Calendar:

School Orientation/Open House

This event has a video call. Join: https://meet.google.com/mdf-ghck-iqu

6:00 PM to 6:30 PM

Aberdeen Academy Orientation (Middle School)

Location:

928 Aberdeen St NE, Grand Rapids, MI 49505, USA

Calendar:

School Orientation/Open House

6:00 PM to 7:00 PM

Grand Rapids University Preparatory Academy (mandatory senior orientation)

Location:

Grand Rapids University Preparatory Academy, 512 Division Ave S, Grand Rapids, MI 49503, USA

Calendar:

School Orientation/Open House

This event has a video call. Join: https://meet.google.com/ixs-vufz-qmu

6:00 PM to 7:00 PM

Southwest Middle High Orientation (grades 8-11; last names N-Z

Location:

Southwest Middle High School - Academia Bilingue, 327 Rumsey St SW, Grand Rapids, MI 49503, USA

Calendar:

School Orientation/Open House

This event has a video call. Join: https://meet.google.com/gzr-stck-jfm

6:00 PM to 7:30 PM

Brookside Elementary Open House

Location:

2505 Madison Ave SE, Grand Rapids, MI 49507, USA

Calendar:

School Orientation/Open House

6:00 PM to 7:30 PM

Gerald R. Ford Academic Center Orientation & Open House

Location:

Gerald R. Ford School, 851 Madison Ave SE, Grand Rapids, MI 49507, USA

Calendar:

School Orientation/Open House

This event has a video call. Join: https://meet.google.com/kyq-egbg-tby

6:00 PM to 7:30 PM

Mulick Park Elementary Open House

Location:

Mulick Park Elementary School, 1761 Rosewood Ave SE, Grand Rapids, MI 49506, USA

Calendar:

School Orientation/Open House

This event has a video call. Join: https://meet.google.com/fkf-mrbv-mpk

6:00 PM to 7:30 PM

Ridgemoor Park Montessori Ice Cream Social

Location:

Ridgemoor Park Montessori, 2555 Inverness Rd SE, Grand Rapids, MI 49546, USA

Calendar:

School Orientation/Open House

This event has a video call. Join: https://meet.google.com/gqo-srrg-uvw

6:00 PM to 7:30 PM

Shawmut Hills Open House

Location:

Shawmut Hills School, 2550 Burritt St NW, Grand Rapids, MI 49504, USA

Calendar:

School Orientation/Open House

This event has a video call. Join: https://meet.google.com/ygd-mqwk-pnm

6:30 PM to 7:30 PM

Aberdeen Academy Open House (Grades K-8)

Location:

928 Aberdeen St NE, Grand Rapids, MI 49505, USA

Calendar:

School Orientation/Open House

19

Aug 19

9:30 AM to 3:30 PM

Enrollment Support at Franklin Campus Library

Location:

1331 M.L.K. Jr St SE, Grand Rapids, MI 49506, USA

12:00 PM to 1:00 PM

Southwest Middle High Orientation (all grades)

Location:

Southwest Middle High School - Academia Bilingue, 327 Rumsey St SW, Grand Rapids, MI 49503, USA

Calendar:

School Orientation/Open House

This event has a video call. Join: https://meet.google.com/veo-tqvf-ohr

3:00 PM to 5:00 PM

Innovation Central High School Orientation (Seniors only)

Location:

Innovation Central High School - Grand Rapids Public Schools, 421 Fountain St NE, Grand Rapids, MI 4

Calendar:

School Orientation/Open House

This event has a video call. Join: https://meet.google.com/jks-nbde-qpa

20
21
22

Aug 22

9:00 AM to 3:00 PM

Innovation Central High School Orientation (all levels)

Location:

Innovation Central High School - Grand Rapids Public Schools, 421 Fountain St NE, Grand Rapids, MI 4

Calendar:

School Orientation/Open House

This event has a video call. Join: https://meet.google.com/iha-uvem-eck

9:30 AM to 3:30 PM

Enrollment Support at Franklin Campus Library

Location:

1331 M.L.K. Jr St SE, Grand Rapids, MI 49506, USA

11:00 AM to 3:00 PM

CA Frost Open House (all grades)

Location:

Ca Frost Science Academy High School, 1417 Covell Ave NW, Grand Rapids, MI 49504, USA

Calendar:

School Orientation/Open House

4:30 PM to 5:30 PM

Board of Education Finance Committee

Location:

GRPS Administration Building Auditorium, 1331 Franklin Street SE

Calendar:

Board of Education

23

Aug 23

First Day of 2022-2023 School Year

Calendar:

GRPS District Calendar

24
25

Aug 25

4:00 PM to 7:00 PM

Riverside Middle School Open House

Location:

Riverside Middle School, 265 Eleanor St NE, Grand Rapids, MI 49505, USA

Calendar:

School Orientation/Open House

This event has a video call. Join: https://meet.google.com/qnw-gxbh-jcp

26
27
28
29
30

Aug 30

6:00 PM to 7:30 PM

Innovation Central High School Open House

Location:

Innovation Central High School - Grand Rapids Public Schools, 421 Fountain St NE, Grand Rapids, MI 4

Calendar:

School Orientation/Open House

This event has a video call. Join: https://meet.google.com/xmp-xxun-jbp

31

Aug 31

4:00 PM to 5:30 PM

Stocking Elementary Open House

Location:

Stocking Elementary School, 863 7th St NW, Grand Rapids, MI 49504, USA

Calendar:

School Orientation/Open House

This event has a video call. Join: https://meet.google.com/qwe-uhfg-hnj

4:00 PM to 7:00 PM

Union High School Open House

Location:

Union High School, 1800 Tremont Blvd NW, Grand Rapids, MI 49504, USA

Calendar:

School Orientation/Open House

This event has a video call. Join: https://meet.google.com/ibx-bjsm-oby

5:30 PM to 6:30 PM

East Leonard Elementary Open House

Location:

East Leonard Elementary School, 410 Barnett St NE, Grand Rapids, MI 49503, USA

Calendar:

School Orientation/Open House

This event has a video call. Join: https://meet.google.com/uuk-qdez-xqa
Preparing our Scholars for the Real World
Points of Pride
8th Largest
School District in Michigan
70+ Languages
Spoken by GRPS Families
80+ Countries
Represented by our Scholar Population
Grad Rates Increase Annually
Above State Average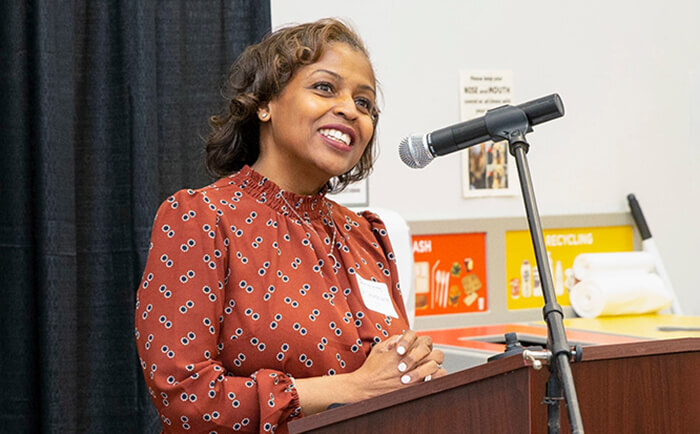 A Message from

Superintendent Dr. Leadriane Roby

It is an honor and privilege to serve as the Superintendent of Grand Rapids Public Schools. As a diverse community with growing changes, we want to ensure your positive experience when working with our schools and district. Together, we are charting a new course through the implementation of our Strategic Plan. No matter who you are, we want you to feel connected to and valued at our district.

Join us as we build a community of belonging at Grand Rapids Public Schools.

Respectfully,

Dr. Leadriane Roby,
Superintendent of Schools