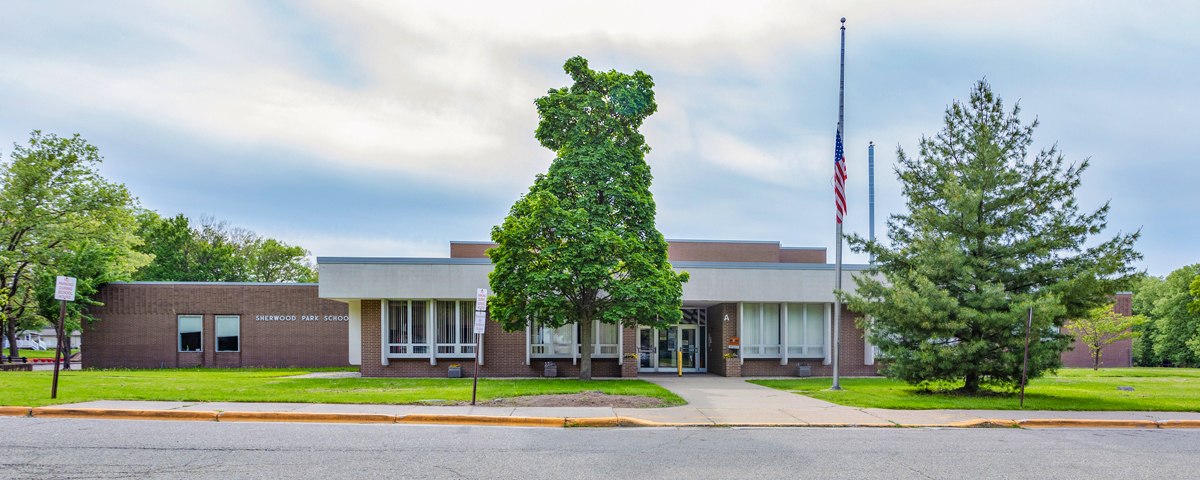 Welcome to

Sherwood Park Global Studies Academy (PK-6)

Sherwood Park is an authorized IB World School - one of only two in West Michigan! At Sherwood Park, we strive to promote Agency, Awareness, and Action. We nurture our scholars to become agents of their own learning, global citizens who are aware of the world around them, and activists within their communities.

For more information about our learning community, please call 616-819-3095.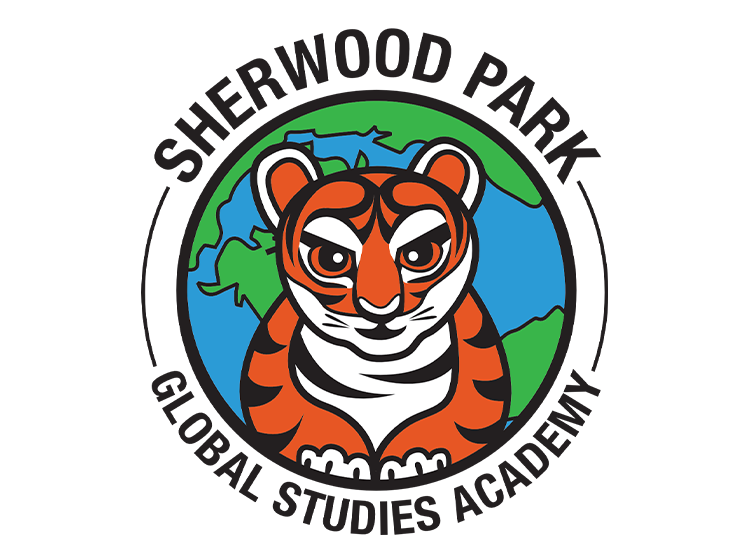 Sherwood Park Global Studies Academy
Matthew Beresford
Executive Director of Preschool, Elementary & K-8 Instructional Support
Tammy Wallace
Head Secretary
Chyna Figures
Youth Advocate Specialist
School Hours
Breakfast 8:50 a.m.
Start Time 9:10 a.m.
Dismissal 4:06 p.m.
Half Day Dismissal 12:20 p.m.
At Sherwood Park Global Studies Academy, our mission is to provide scholars with opportunities to investigate the world.
Our scholars are taught to recognize perspectives, create questions, communicate ideas, take action, and value differences. We conduct inquiry-based learning, engage in service learning projects, and promote life experiences that enhance global awareness. We encourage scholars to be lifelong learners.
Sherwood Park Global Studies Academy is an authorized International Baccalaureate (IB) World School offering the Primary Years Programme (PYP). Sherwood promotes the learning of new knowledge and skills through a commitment to high-quality, challenging, and inquiry-based education. As an IB World School, each grade level, pre-K-6th, explores our world through six transdisciplinary units that focus on the development of the whole child (academic, social, and emotional):
Who we are
Where we are in place and time
How we express ourselves
How the world works
How we organize ourselves
Sharing the planet
These units are taught with an emphasis on collaboration, global mindedness, digital literacy, and scholar agency. In addition to the six transdisciplinary units, each scholar has an additional Spanish and Global Studies class elective. To learn more about our International Baccalaureate World School Programme at GRPS, check out our Points of Pride or request a tour of our school.
We have incorporated distance learning for years and are poised to be a leader in the district as a blended model of new technologies and old practices, giving our students the best of both worlds. Our 1-to-1 student technology device approach ensures that every student has the opportunity to learn inside and outside the classroom.
Sherwood Park Global Studies Academy Photo Tour
---

Sherwood Park Global Studies Registration Support

Location:

Sherwood Park Elementary School, 3859 Chamberlain Ave SE, Grand Rapids, MI 49508, USA

Calendar:

Sherwood Calendar

This event has a video call. Join: https://meet.google.com/mbe-phzk-qcx

Sherwood Park Global Studies Academy Orientation & Open House

Location:

Sherwood Park Elementary School, 3859 Chamberlain Ave SE, Grand Rapids, MI 49508, USA

Calendar:

Sherwood Calendar

This event has a video call. Join: https://meet.google.com/mkk-fcvb-egb

First Day of 2022-2023 School Year

Calendar:

GRPS District Calendar

No School

Calendar:

GRPS District Calendar

No School - Labor Day

Calendar:

GRPS District Calendar

NO SCHOOL - Thanksgiving Break

Calendar:

GRPS District Calendar

NO SCHOOL - Winter Break

Calendar:

GRPS District Calendar
Calendar

Previous

August

2022

Next

S
M
T
W
T
F
S
1
2
3
4
5
6
7
8
9

Aug 9

9:00 AM to 3:00 PM

Sherwood Park Global Studies Registration Support

Location:

Sherwood Park Elementary School, 3859 Chamberlain Ave SE, Grand Rapids, MI 49508, USA

Calendar:

Sherwood Calendar

This event has a video call. Join: https://meet.google.com/uzt-zuwa-cqn

10

Aug 10

9:00 AM to 3:00 PM

Sherwood Park Global Studies Registration Support

Location:

Sherwood Park Elementary School, 3859 Chamberlain Ave SE, Grand Rapids, MI 49508, USA

Calendar:

Sherwood Calendar

This event has a video call. Join: https://meet.google.com/sbj-ospn-dgt

11

Aug 11

9:00 AM to 3:00 PM

Sherwood Park Global Studies Registration Support

Location:

Sherwood Park Elementary School, 3859 Chamberlain Ave SE, Grand Rapids, MI 49508, USA

Calendar:

Sherwood Calendar

This event has a video call. Join: https://meet.google.com/skn-eykr-abm

12
13
14
15
16

Aug 16

9:00 AM to 3:00 PM

Sherwood Park Global Studies Registration Support

Location:

Sherwood Park Elementary School, 3859 Chamberlain Ave SE, Grand Rapids, MI 49508, USA

Calendar:

Sherwood Calendar

This event has a video call. Join: https://meet.google.com/zvk-fdfk-wxn

17

Aug 17

9:00 AM to 3:00 PM

Sherwood Park Global Studies Registration Support

Location:

Sherwood Park Elementary School, 3859 Chamberlain Ave SE, Grand Rapids, MI 49508, USA

Calendar:

Sherwood Calendar

This event has a video call. Join: https://meet.google.com/ykk-vyxv-pnb

18

Aug 18

9:00 AM to 3:00 PM

Sherwood Park Global Studies Registration Support

Location:

Sherwood Park Elementary School, 3859 Chamberlain Ave SE, Grand Rapids, MI 49508, USA

Calendar:

Sherwood Calendar

This event has a video call. Join: https://meet.google.com/mbe-phzk-qcx

3:00 PM to 5:00 PM

Sherwood Park Global Studies Academy Orientation & Open House

Location:

Sherwood Park Elementary School, 3859 Chamberlain Ave SE, Grand Rapids, MI 49508, USA

Calendar:

Sherwood Calendar

This event has a video call. Join: https://meet.google.com/mkk-fcvb-egb

19
20
21
22
23

Aug 23

First Day of 2022-2023 School Year

Calendar:

GRPS District Calendar

24
25
26
27
28
29
30
31

GRPS Superintendent Joins in Prayer for 2022-23 School Year
August 16, 2022

Subject: Communicable Disease Guidance for the Start of School
August 15, 2022

GRPS to Engage Community on Future of District Buildings
August 12, 2022