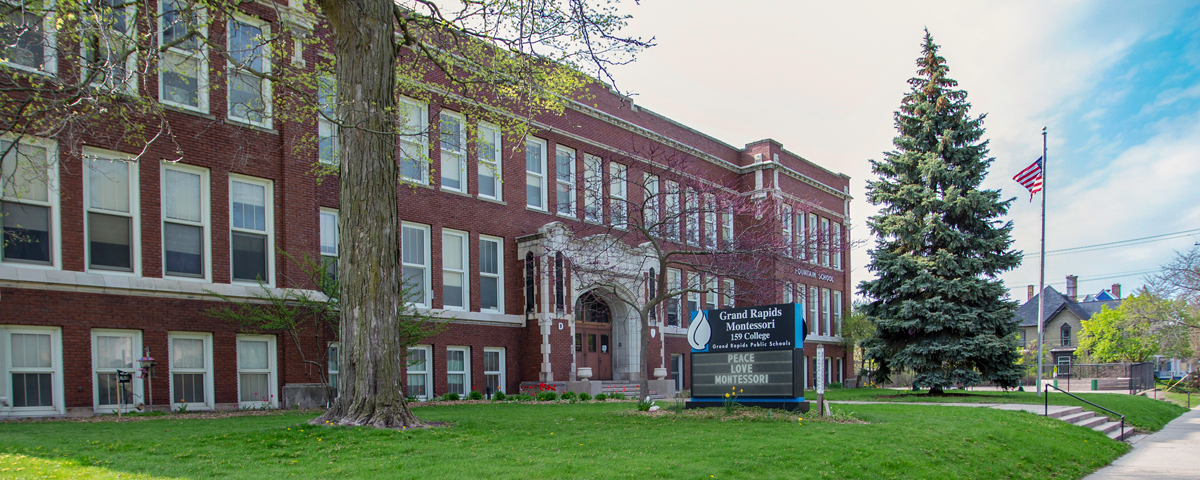 Welcome to

Grand Rapids Montessori Academy (PK-6)

Welcome and thank you for choosing GRPS and Grand Rapids Montessori Academy. It is my honor and privilege to serve as the principal of Grand Rapids Montessori (GRM). We serve students in preschool through grade 12, embracing the Montessori philosophy at all grade levels. The mission of GRM is to provide an exceptional education through a nurturing and inspiring environment that strengthens each child's intellectual and emotional gifts, leading to responsible, compassionate lifelong learners.

At GRM, we value a thoughtful and well-prepared learning environment that is both purposeful and peaceful. Your scholar will be given the tools to learn, grow, and thrive within the classroom and in our community. If you would like more information about Grand Rapids Montessori Academy, please call us at 616-819-2405.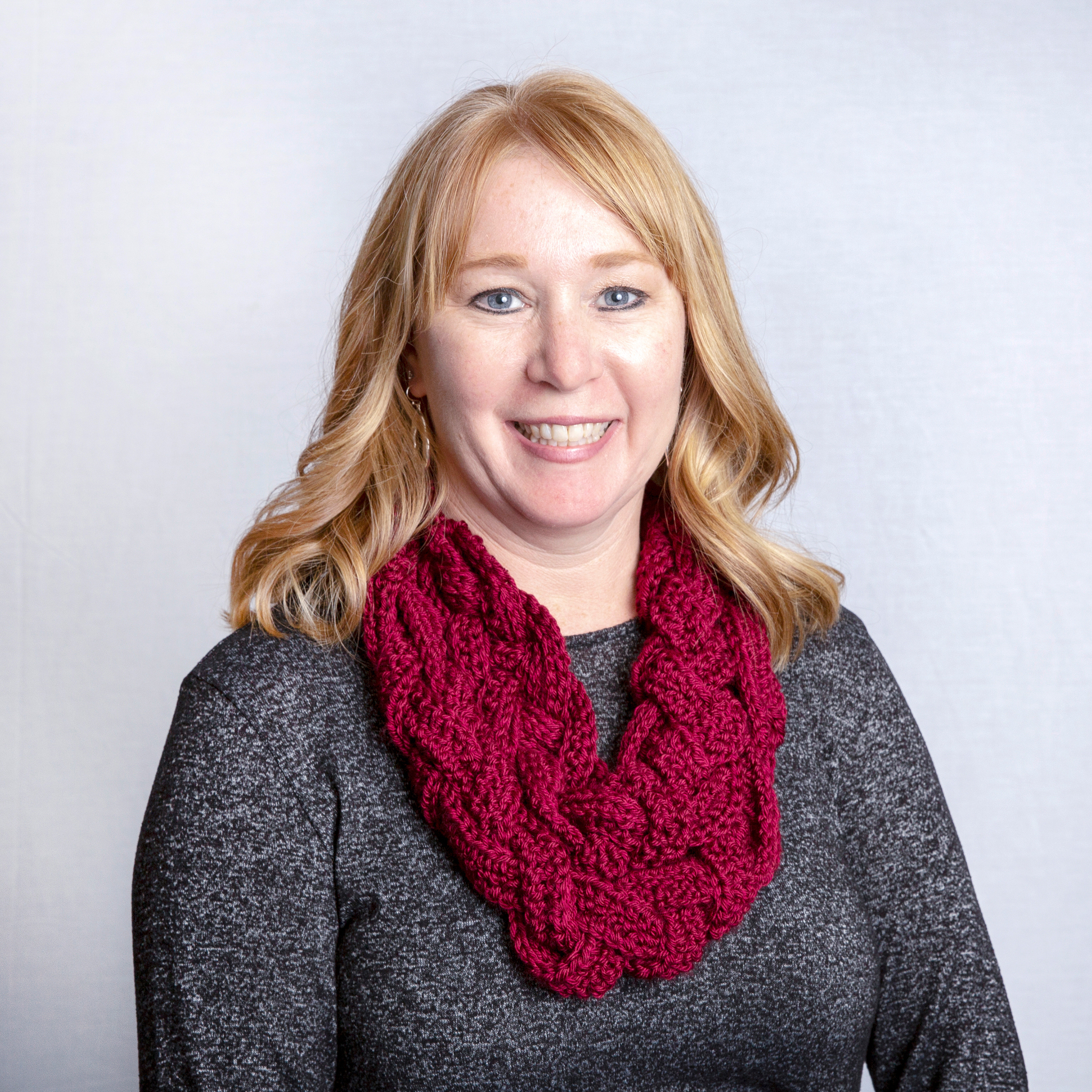 Principal
Kerri Reed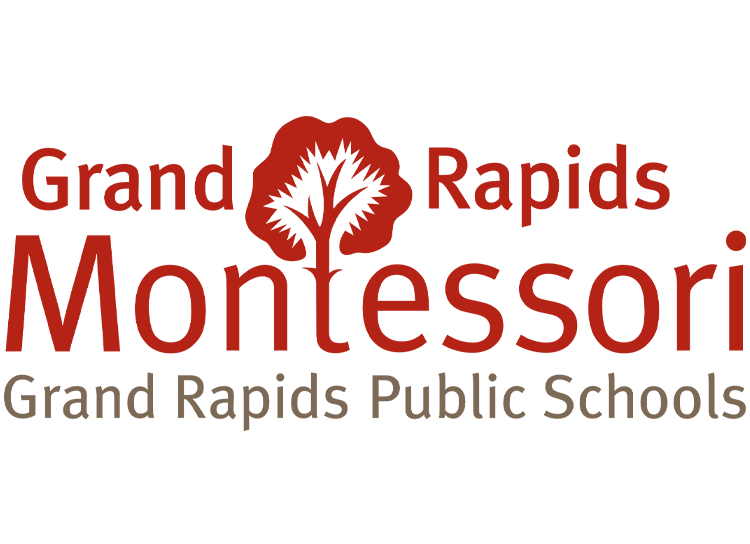 Grand Rapids Montessori Academy
Matthew Beresford
Executive Director of Preschool, Elementary & K-8 Instructional Support
Christy Price
Assistant Principal
Theron Brown
Dean of Students
Randi Butkus
Head Secretary
School Hours
Breakfast 8:50 a.m.
Start Time 9:10 a.m.
Dismissal 4:06 p.m.
Half Day Dismissal 12:20 p.m.
At Grand Rapids Montessori Academy, we embrace the motto of G.R.A.C.E.: Growth, Responsibility, Acceptance, Courtesy, Empathy
Dr. Maria Montessori, the Italian pediatrician who founded the Montessori method, believed self-motivation was the key to learning. The Montessori teacher acts as a facilitator of that learning, stimulating interest in all facets of a child-centered learning environment. Montessori education recognizes the importance of all developmental areas, including social, emotional, physical, and intellectual needs. At Grand Rapids Montessori, we work hard to support scholars' development in each of those areas.

The Montessori Classroom
The Montessori method uses hands-on lessons and experiences to help scholars learn by doing. Scholars learn in cohorts of three age levels. Typically, scholars will have the same teacher for multiple years. The multi-age classroom allows the scholars to become part of a learning community that fosters respect, understanding, and tolerance where your child will:
receive lessons as he/she/they are ready for them
learn how to focus and concentrate
become a self-directed learner
achieve independence
learn order
be treated with respect and dignity

Children's House (Preschool, Kindergarten)
Our Children's House is a multi-age classroom that aims to help children gain independence, confidence, curiosity, and problem solving abilities. The Montessori lessons and hands-on materials provide children with activities that help them grow intellectually, socially, and emotionally.
Elementary 1 (Grades 1, 2, 3)
Elementary 1 scholars engage in a wide range of tasks, including learning to read, studying spelling patterns and word derivations, exploring advanced math concepts, and discerning number and spatial relationships with hands-on materials. They also learn to use a daily/weekly work plan, which outlines assignments, academic goals, and work choices. Elementary 1 scholars are inspired by their older classmates' more challenging work.
Elementary 2 (Grades 4, 5, 6)
Elementary 2 is a safe place where scholars find their voice and become more independent in asking questions and meeting their needs. They continue to learn to use a daily/weekly work plan, and they participate in rigorous lessons and activities that develop their literacy and mathematical skills.
We have incorporated distance learning for years and are poised to be a leader in the district as a blended model of new technologies and old practices, giving our students the best of both worlds. Our 1-to-1 student technology device approach ensures that every student has the opportunity to learn inside and outside the classroom.
Grand Rapids Montessori Academy Photo Tour
---

Grand Rapids Montessori Orientation & Open House

Location:

Grand Rapids Montessori Public School, 159 College Ave NE, Grand Rapids, MI 49503, USA

Calendar:

GR Montessori Academy Calendar

This event has a video call. Join: https://meet.google.com/qhd-pqvd-awj

First Day of 2022-2023 School Year

Calendar:

GRPS District Calendar

No School

Calendar:

GRPS District Calendar

No School - Labor Day

Calendar:

GRPS District Calendar

NO SCHOOL - Thanksgiving Break

Calendar:

GRPS District Calendar

NO SCHOOL - Winter Break

Calendar:

GRPS District Calendar
Calendar

Previous

August

2022

Next

S
M
T
W
T
F
S
1
2
3
4
5
6
7
8
9
10
11
12
13
14
15
16
17
18

Aug 18

5:30 PM to 7:00 PM

Grand Rapids Montessori Orientation & Open House

Location:

Grand Rapids Montessori Public School, 159 College Ave NE, Grand Rapids, MI 49503, USA

Calendar:

GR Montessori Academy Calendar

This event has a video call. Join: https://meet.google.com/qhd-pqvd-awj

19
20
21
22
23

Aug 23

First Day of 2022-2023 School Year

Calendar:

GRPS District Calendar

24
25
26
27
28
29
30
31

GRPS Superintendent Joins in Prayer for 2022-23 School Year
August 16, 2022

Subject: Communicable Disease Guidance for the Start of School
August 15, 2022

GRPS to Engage Community on Future of District Buildings
August 12, 2022