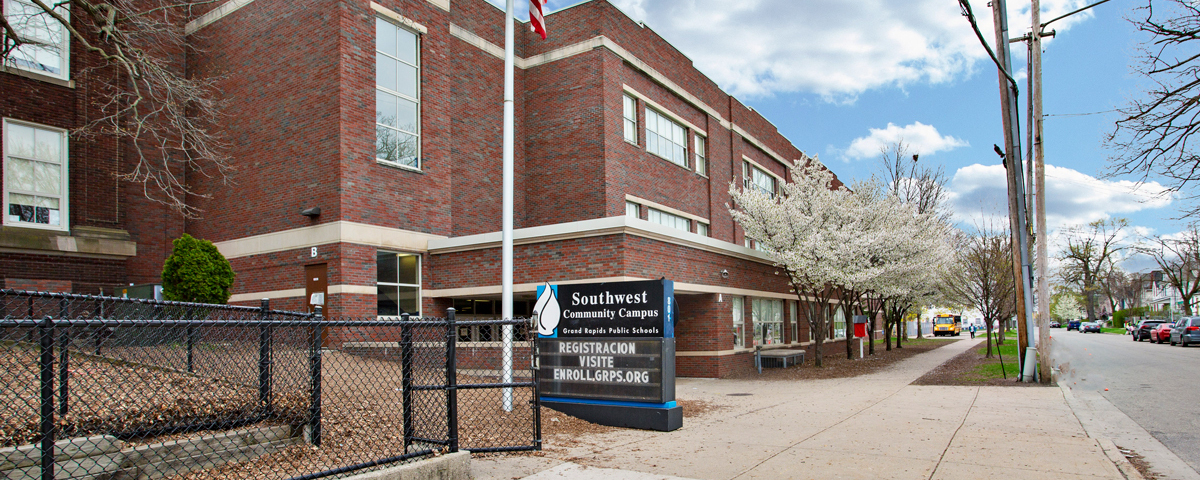 Welcome to

Southwest Elementary School - Academia Bilingüe
(PK-6)

Welcome Message here.

When replacing photo of principal - photo should be square and set size to 150 x 150.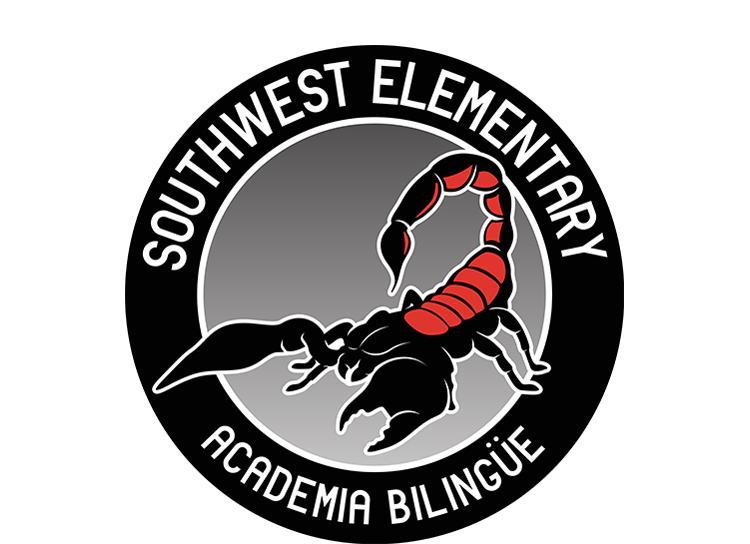 Southwest Elementary School - Academia Bilingüe
Mayda Bahamonde-Gunnell, Ed.D.
Executive Director of Leadership/Dual Language Immersion/Bilingual Transitional/EL/Migrant/NAEP/Foreign Exchange
Kelly Aponte
Assistant Principal
Juan Parraguez Gomez
Dean of Students
Yesica Robinson
Head Secretary
Mosuray McSwain
Second Secretary
School Hours
Breakfast 8:35 a.m.
Start Time 9:10 a.m.
Dismissal 4:06 p.m.
Half Day Dismissal 12:20 p.m.
Southwest Elementary School offers a proven dual immersion experience in English and Spanish to help scholars become bilingual and bicultural.
Research shows that people who are bilingual and bicultural are positioned well for a successful future with more opportunities at the college level and in the workplace, better performance on standardized tests, and are more competitive in an increasingly global economy. Our scholars' accomplishments are a testimony of the dual immersion model's effectiveness. The academic rigor and expectations in an urban setting should also be tied to the conviction that all scholars have the potential to develop, learn and succeed, regardless of ethnicity and cultural background.
Our scholars' success is supported by a caring staff with a deep knowledge of immersion pedagogy and a passion for teaching. Our administration and staff are committed to preserving a positive school environment with a foundation of respect, compassion, and caring for each other. Our staff participate in on-going culturally responsive teaching and inclusiveness trainings to better serve our diverse school community.
Families are actively involved in free-of-charge programs offered by our community partners. We provide an opportunity for parents to socialize with other parents and to benefit from activities of their interest.
We have incorporated distance learning for years and are poised to be a leader in the district as a blended model of new technologies and old practices, giving our students the best of both worlds. Our 1-to-1 student technology device approach ensures that every student has the opportunity to learn inside and outside the classroom.
Southwest Elementary School - Academia Bilingüe
---

First Day of 2022-2023 School Year

Calendar:

GRPS District Calendar

NO SCHOOL - Thanksgiving Break

Calendar:

GRPS District Calendar

NO SCHOOL - Winter Break

Calendar:

GRPS District Calendar

New Dress Code Policy Eliminates School Uniform Requirement
August 1, 2022
GRPS has adopted a new dress code policy that will provide scholars with freedom to express themselves while ensuring safety and educational goals.

GRPS Announces the Appointment of New District Leaders
August 1, 2022

Get Ready for the 2022-2023 School Year!
August 1, 2022
Mark your calendar for your school's orientation and open house.