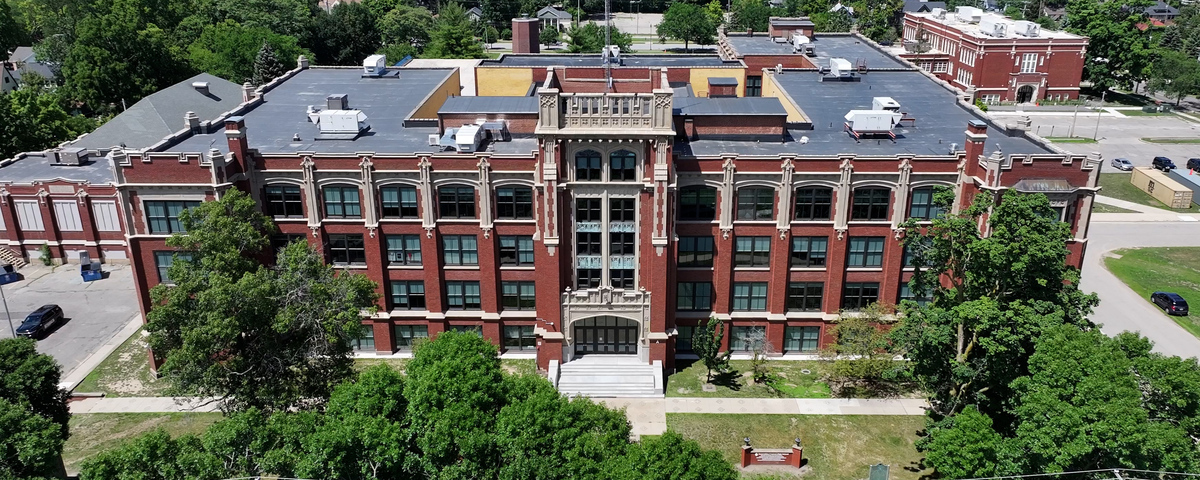 Welcome to

Innovation Central High School (9-12)

Welcome to Innovation Central High School (ICHS). My name is Dr. Jason McGhee, and I am the principal of the wonderful Innovation Central High School. Here at ICHS, we lead by example, inspire others, focus on academics, and excel in character. We have five academies for scholars to choose from, providing post-secondary opportunities for college, skill trades, and the workforce.

Please browse the website or call our school for more information. I look forward to meeting each and every one of you.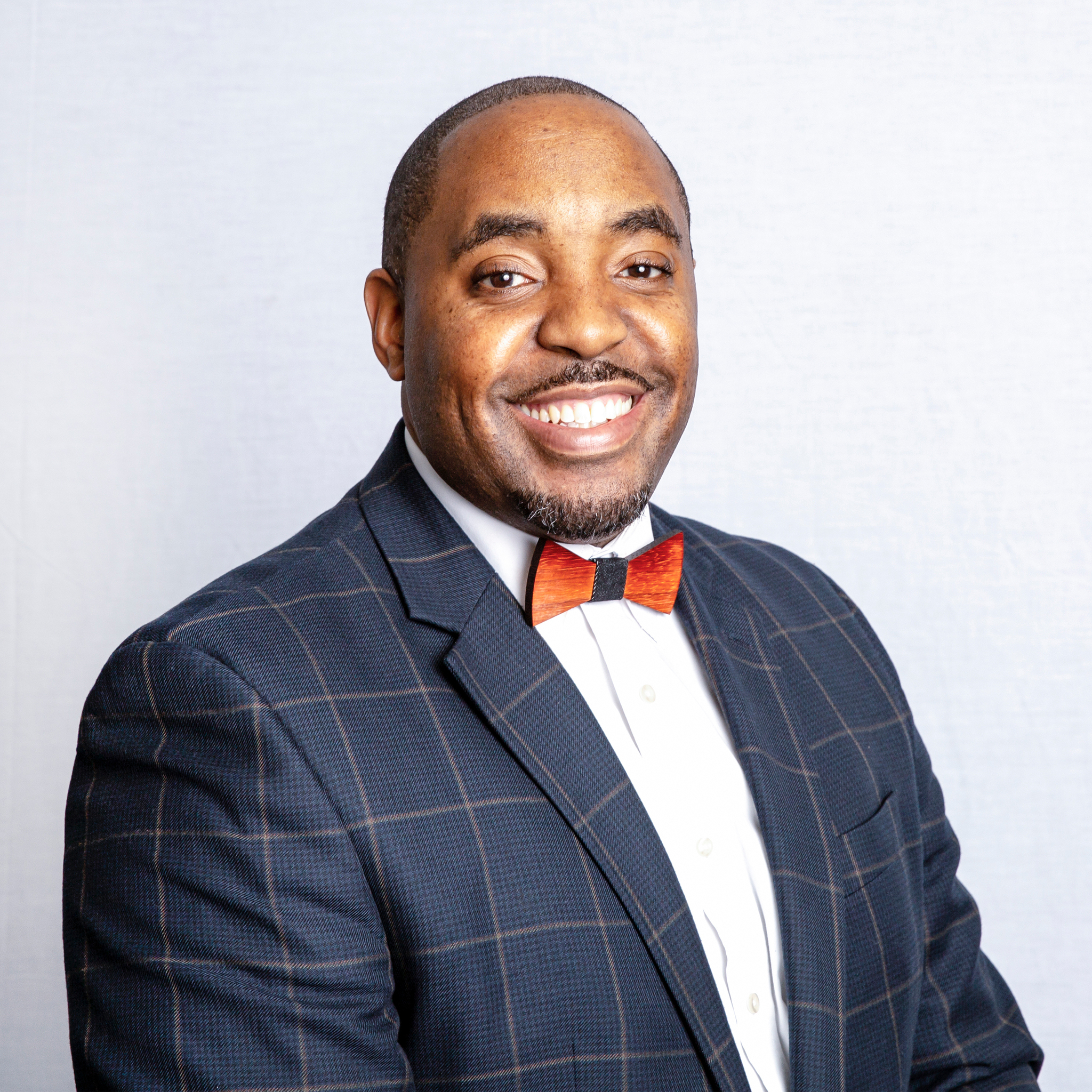 Principal
Jason McGhee, Ph.D.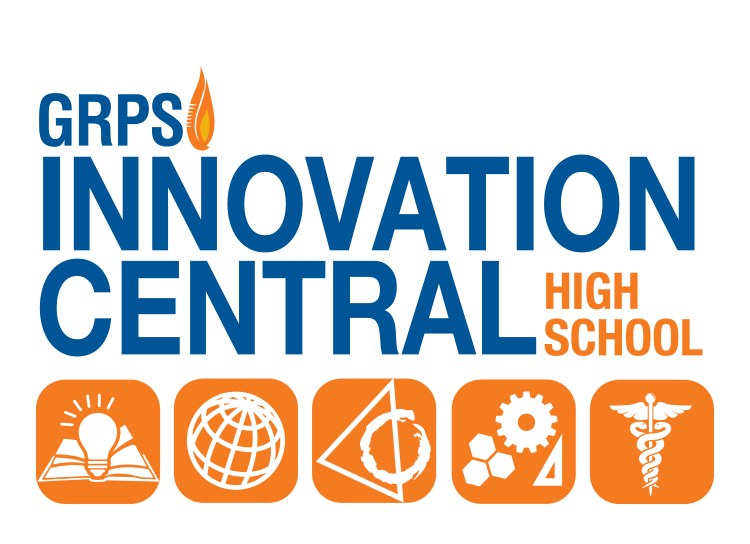 Innovation Central High School
Rodney Lewis
Executive Director of High School Support
Derrick Martin
Assistant Principal
Natasa Karic
Dean of Students
Maria Cerda
Head Secretary
Flor Suarez
Second Secretary
School Hours
Breakfast 7:10 a.m.
Start Time 7:40 a.m.
Dismissal 2:21 p.m.
Half Day Dismissal 10:25 a.m.
Innovation Central proudly offers five distinctive academy programs that are designed to prepare scholars for life after high school. Our scholars graduate prepared to go to college or enter the workforce immediately.
If you are interested in pursuing a 4 year college degree, or considering a 2 year study at a community college or getting certified and going directly into the workforce, then Innovation Central is the high school for you! We offer 5 distinct academies that serve as our Centers of Innovations that provide unique learning opportunities and career experiences allowing you to compete among the best. At ICHS, we encourage scholars to live L.I.F.E. where they LEAD themselves, INSPIRE others, FOCUS on success and EXCEL in character. One of our biggest goals is to bridge together the school, our families and our surrounding communities so that we continue to thrive toward graduation and on to the workforce and beyond.

Academy Of Teaching & Learning (Grade 9)
In partnership with Ferris State University School of Education.

Rigorous college and career preparation curriculum.

Hands-on experience working with children

to become a teacher and social justice change agent.
Academy Of Design & Construction (Grades 9,10)
Focus on architecture, engineering, design, and construction through real world experiences.

Help build a Habitat for Humanity house.

Design buildings, homes, and furniture on state-of-the-art design software.
Academy Of Health Sciences & Technology (Grades 9, 10)
Customized, career-focused courses of Anatomy, Physiology, Medical Terminology, and multiple health classes.

Opportunities for job shadowing and internships with the leading health care providers in the region.

Partnerships with Life EMS, local hospitals, colleges, and universities.
Academy Of Science, Technology, Engineering, & Math (Grades 9, 10)
Sequence of classes that focus on engineering and biomedical engineering.

Science, technology, engineering, and math partnerships with seven leading universities.

Culture of high expectations and achievement with rigorous courses that lay the foundation for a successful transition to engineering schools at the university level.
Academy Of Business, Leadership, & Entrepreneurship (Grades 9, 10, 11, 12)
State of the art 21st century learning environment.

Courses in business technology, marketing, management, multi-media, accounting, and business law.

Partnerships with job providers and universities.
We have incorporated distance learning for years and are poised to be a leader in the district as a blended model of new technologies and old practices, giving our students the best of both worlds. Our 1-to-1 student technology device approach ensures that every student has the opportunity to learn inside and outside the classroom.

First Day of 2022-2023 School Year

Calendar:

GRPS District Calendar

NO SCHOOL - Thanksgiving Break

Calendar:

GRPS District Calendar

NO SCHOOL - Winter Break

Calendar:

GRPS District Calendar

New Dress Code Policy Eliminates School Uniform Requirement
August 1, 2022
GRPS has adopted a new dress code policy that will provide scholars with freedom to express themselves while ensuring safety and educational goals.

GRPS Announces the Appointment of New District Leaders
August 1, 2022

Get Ready for the 2022-2023 School Year!
August 1, 2022
Mark your calendar for your school's orientation and open house.