New Grand Rapids Public Schools teacher and Union High School boys varsity basketball coach William Wright comes from a family of educators. He has a deep passion for working with youth both academically and athletically, and he is excited about the many ways his new role with GRPS will bring these passions together.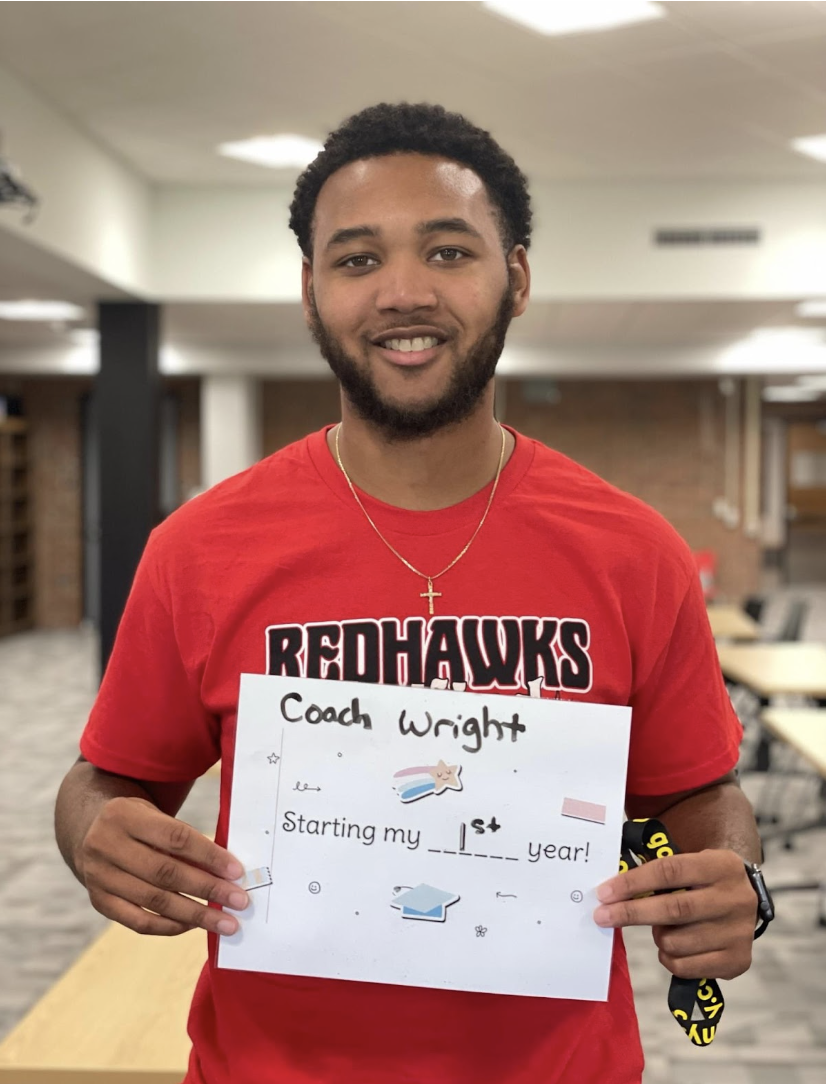 Coach Wright has years of coaching and playing experience under his belt, including a successful run at another Class A school prior to coming to Union.
His playing career saw him competing alongside a variety of local talent who can now be found playing professionally or collegiately, names such as Isaiah Livers, Xavier Tillman, James Beck, Christian Rodriguez, James Vallar and so many more.
Beyond that, Wright said, he has also been molded and shaped by some great coaches.
"Through the years these coaches have inspired and pushed me to be the best that I can be on and off the floor," Wright said. "That is something that I will strive to achieve as well with all of the scholars I have the opportunity to teach and coach."
Wright added that he and his Union players established an immediate connection and that those bonds were strengthened throughout the summer during three times a week sessions of weight lifting and conditioning, along with opportunities to play at open gym.
Wright expressed that he has seen a tremendous amount of growth and enthusiasm among the boys as they continue into this upcoming basketball season.
"I've been welcomed with open arms not only from the scholar athletes, but from the scholars as a whole," Wright said energetically. He added that he is glad to be a part of the GRPS community and is ready to create a new culture through his role.
While Wright was a student at Western Michigan University (WMU), he created a new campus culture through his organization Future Teachers of Color. Since he started this organization, there have been increased numbers of educators of color and job opportunities in surrounding school districts. He hopes to continue his vision of wanting a space on campus for students interested in education to see representation.
One of Wright's main goals this semester is to support his scholars in the classroom before they come to practice.
"If you can't take care of business in the classroom, you can't take care of business on the court," he said. "I'm a stickler on academic achievement, so those who have been showing up have heard my big push since day one to take care of your business in the classroom early before season starts and to not be afraid to ask teachers, myself or coaching staff for help when needed. At the end of the day I want our scholar athletes to really take care of that student piece because it will make all the difference once you step foot on the court."
With the successful practices and motivation coming from the team, Wright is confident in their ability to showcase their skills to the community. After several months of intense training and practice, the boys are eager to get on the court. The games will be starting this upcoming December, and they are planning to start the season off strong.
If there are any scholar athletes who are interested in what the team has been up to, the boys have open gyms on Mondays, followed by weightlifting and conditioning on Wednesdays and Fridays for any 9th-12th graders who have chosen Union for their athletics. For a complete schedule and times, or if you have any questions, you can reach out to Coach Wright directly by email at WrightW@grps.org.
---
Follow what the varsity basketball team is up to on their social media:
Facebook: Grand Rapids Union RedHawks Boys Basketball
Twitter: @GRUnion_bball