GRAND RAPIDS, Mich. (GRPS) — From his days as a Central High School student to countless hours in court, Shelby Brewer Schurtz was a man always on a mission. A 1903 high school graduate, Schurtz received both a literary degree and a law degree from the University of Michigan, the latter in 1910.
He returned to Grand Rapids and opened his law offices in the Murray Building. Schurtz quickly became known in the city and, on occasion, nationally for his proclivity to take on test cases, typically those involving an individual versus a government or corporation. He routinely fought city ordinances and city officials, often resulting in changes in policy, and took on utility companies on behalf of their customers.
His father, Dr. Perry Schurtz, a well-known surgeon in Grand Rapids, won international fame for solving the Peck murder case in 1916, one in which Shelby assisted with depositions.
Shelby Schurtz came before the Grand Rapids Board of Education in 1919 representing a young girl who was deemed delinquent and denied admission to Union High School. Schurtz obtained a superior court writ of mandamus that compelled the Board to admit the girl, the argument holding by the court that neither the Board nor a truant officer had the power to determine that a child was "delinquent." Two years later he went a step further for children's rights when he petitioned the Michigan legislature to give children the ability to appeal decisions of the Probate Court, Juvenile Division.
Respected by his peers, Schurtz was a long-time president of the city's Lawyer's Club and a member of the Grand Rapids Bar Association, the State Bar of Michigan, and the American Bar Association. And while he ruffled some fathers along the way, he remained both practical and principled in his affairs.
Shelby Schurtz died of heart failure in late November of 1939.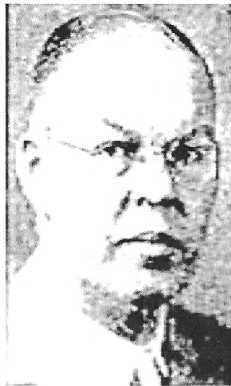 ---
Source: Grand Rapids Press, November 16, 1939, page 11
Image: Grand Rapids Press, November 16, 1939, page 1