---
GRAND RAPIDS, Mich. (GRPS) — The $305 million bond initiative placed on the November ballot for Grand Rapids Public Schools passed decisively on Election Day.
Grand Rapids residents voted in favor of the zero-tax-rate-increase bond question with nearly 75% of more than 20,000 voters casting ballots in favor of the proposal.
"Our kids won tonight with this investment from our community," Grand Rapids Public Schools Superintendent Dr. Leadriane Roby said. "This means a better education for our young people for generations to come."
The district will now lean into the work of deciding when and how the bond dollars will be utilized for the benefit of the GRPS community.
The vast majority of the funds will be used to make major renovations to school buildings in an effort to provide optimal learning environments for children throughout the city.
Bond dollar investments will include safety upgrades, food service improvements, and technology enhancements.
This week the district will share a timeline with families and the community detailing opportunities for engagement and feedback on the future of GRPS.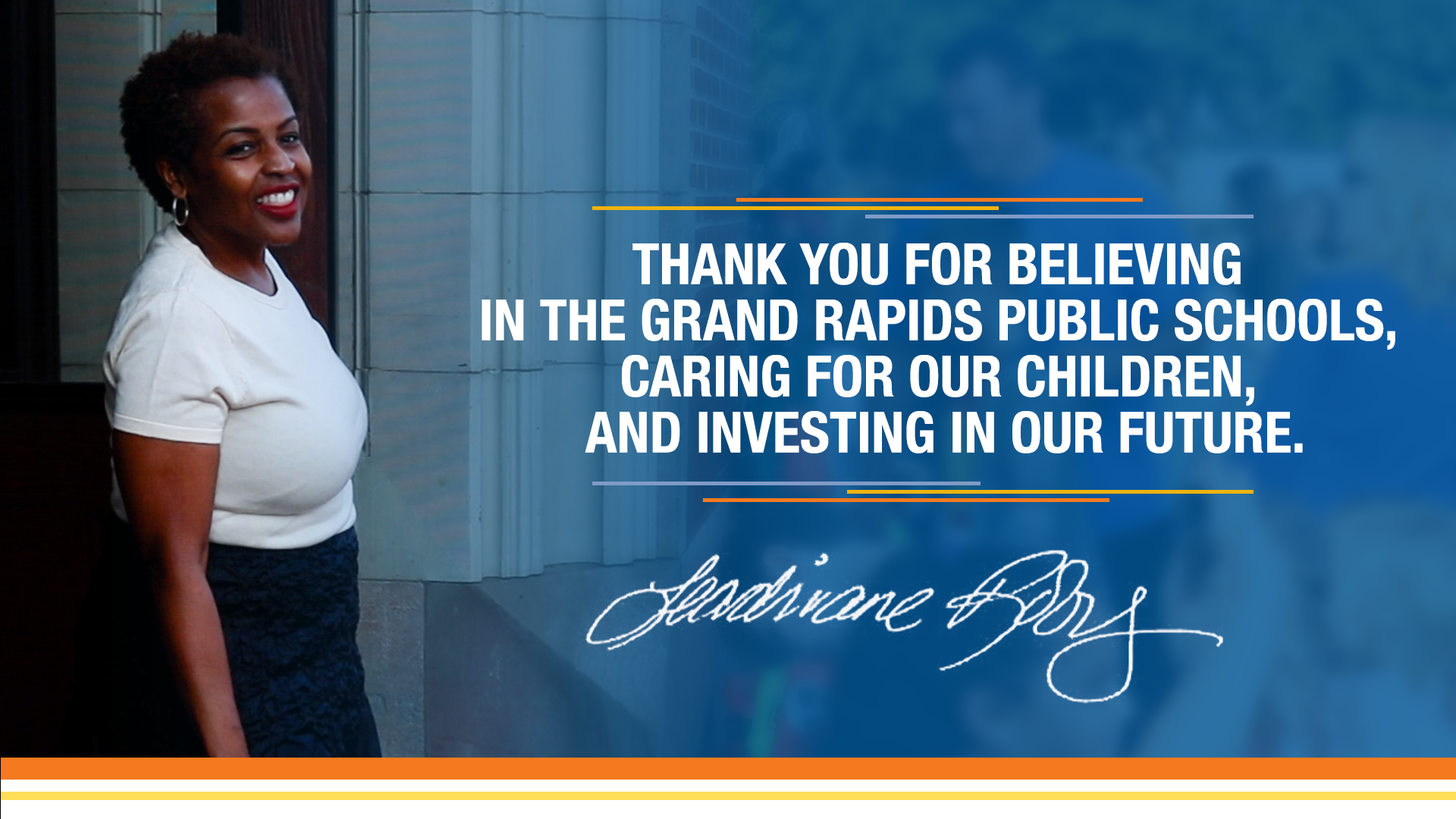 "Really this vote is about what you do day in and day out in our schools," Dr. Roby said in a video message to GRPS staff Tuesday evening. "Your efforts to give our scholars the best education possible are noticed by this community and that is reflected in this vote. I see this as a vote of confidence in all of us — a vote of support for our scholars — and a vote of hope for our future."
The bond is a part of the Reimagine GRPS with Us! plan which will now shift focus toward educational space and realigning district resources to meet the needs of the current student population.
"Thank you for believing in the Grand Rapids Public Schools, caring for our children, and investing in our future," Dr. Roby said.