She didn't grow up in Grand Rapids but Vernis Schad is as much a part of the city as any of its founders. During a 75-plus year career of civic involvement, Schad helped create, support, and often lead, numerous organizations in the community, particularly those that provide first-chance opportunities for those most often underserved. A passionate advocate for equality, Schad's core belief is as plain-spoken as a motto posted in her home: "Live one day at a time, and make it a masterpiece."
She was born Vernis VandenBosch in Ireton, Iowa, and came to Grand Rapids to attend college in the early 1940s. To help pay her way she took a job at NuCraft Furniture Company where she met George Schad, son of the owner. They were married in 1947 and Vernis hit the ground running in her new community. The couple raised two sons, both of whom attended public grade school and high school, and were active in school activities and groups.
It was about this time Schad began her focus on two issues that continue to motivate her: racial equality and women's rights. In 1961 she conducted the first of her campaigns for the Grand Rapids Board of Education. While she remained involved in other community organizations it was the Board where she believed she could make a difference. Her early efforts were unsuccessful, but in 1972 she won the election and later served as Board President during a time when racial imbalance and Board governance were highly contested issues. There were successes, too, such as her advocacy for alternative learning programs that began with John Ball Zoo School and the Blandford Nature Center Environmental Program.
She lost her seat in 1984 for a reason many believe was related to her support for outgoing Board Superintendent John Dow. She expressed regret at how her Board tenure closed, but her commitment to her community did not. She rarely refused an opportunity to support a local organization. Among the many civic engagements she has embraced are serving as a founding member and later President of the Greater Grand Rapids Women's History Council, co-founder of the Women's Resource Center, former President of the World Affairs Council, and a member of the Progressive Women's Alliance.
One of her more enjoyable associations was working with long-time friend Helen Claytor, herself a community legend, through the YWCA and its commitment to confront racism. She and George also originated a program to provide relief to impoverished communities in the Philippines. Titles aside, Schad remains most passionate about what happens around her. As she once said: "Maybe you only make a little difference, but to be involved is much more enjoyable than to live with someone else's decisions."
The size of the difference Vernis Schad has made in Grand Rapids is a testament to her involvement.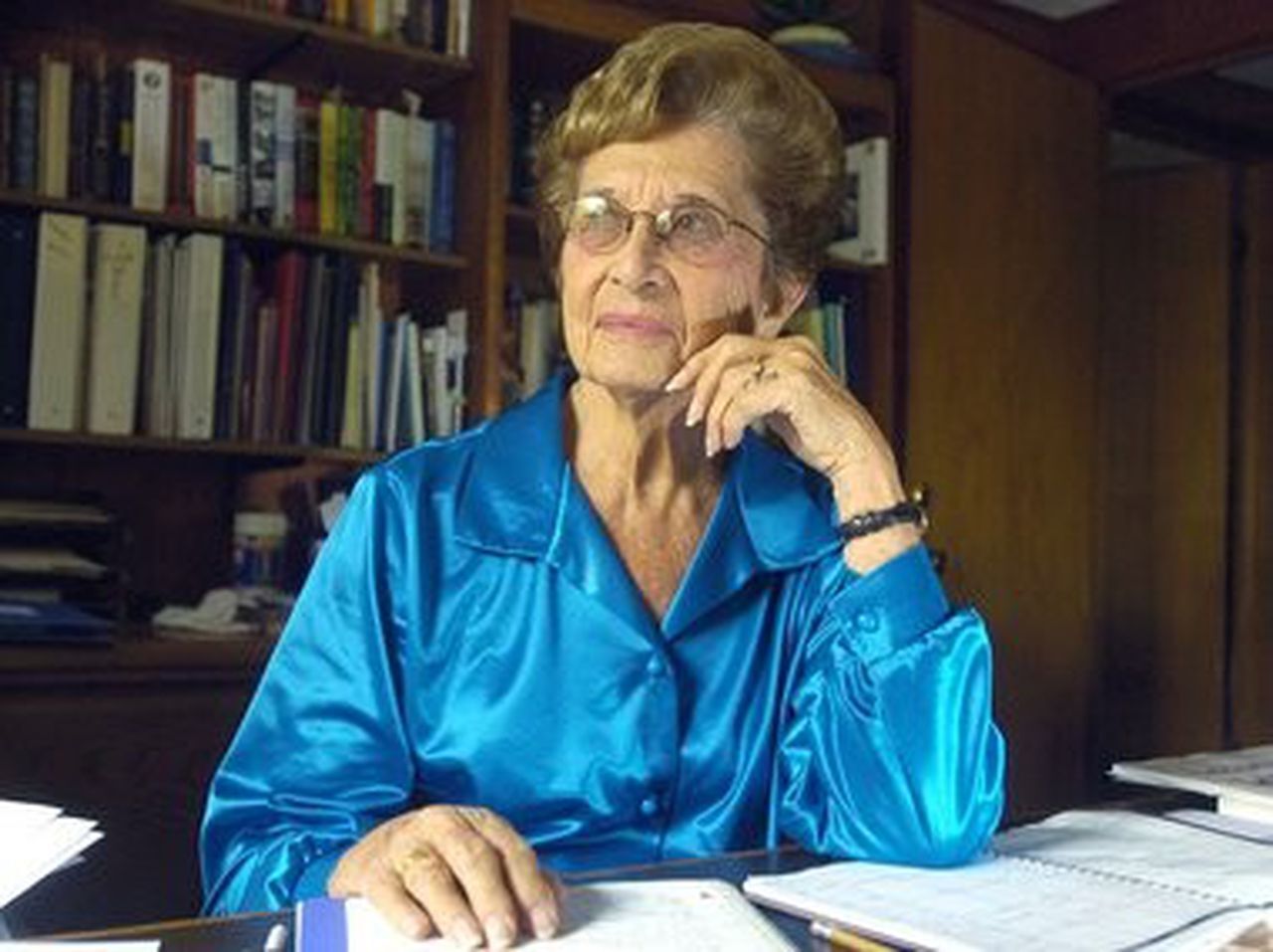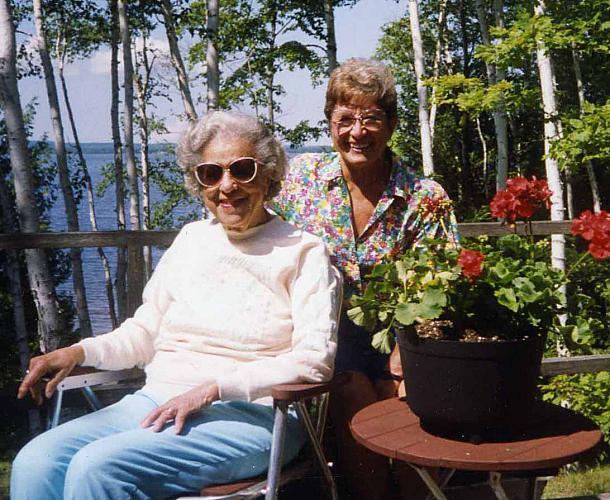 ---
Sources: Cathy Bloom, The Grand Rapids Press, October 12, 1969; Anne Byle, Grand Rapids Magazine, January 29, 2019
Image: Copyright MLive