Growing up in an upper-middle-class family Edith Dykema was often a guest at luncheons, garden parties, and other social events. But she found her true life's calling with a different connection—as a social worker and women's rights advocate. Edith Dykema lived with her family on East Paris Street in Grand Rapids and graduated from Grand Rapids High School (later Central High School) in 1903. During her time there she participated on the basketball team (shown here second from right in the third row), the Literary Society, as a member of the school's Athletic Association, and as senior class secretary.

She attended Prince College in Boston, earning a degree in social work, and returned home to begin her career. One of her first jobs was with the Social Welfare Association. Over the next few years, she held various positions, such as executive secretary of the Hospital Council of the Welfare Union, head of the city's Central Information Bureau—a service that acted as a liaison for those in need of public assistance, and the city's Social Services Department, where she was a case worker and supervisor. In addition, she was an organizer for in-state social worker conferences.

When her post was dissolved without explanation in 1933, her successor, a male, was awarded a 22 percent raise. One might forward the suggestion that some found her connection with women's issues a bit too much. In any case, Dykema always made room in her life for causes that benefited women in her community. She served as director of a YWCA camp, as an early supporter of the Girl Scouts, a key member in the formation of the Women's City Club—she was a board member for many years—and a member of the League of Women Voters, for which she later served as president. Dykema was still living at home on Fisk Street with her mother in the early 1930s where she was listed as a treasurer of magazine publications.

At age 50, she married William K. Clute and lived with him on Ogden Avenue in Grand Rapids until her untimely death at age 52 in 1935. Her quietly impressive career was discovered, and uncovered, by the Greater Grand Rapids Women's History Council in 2016.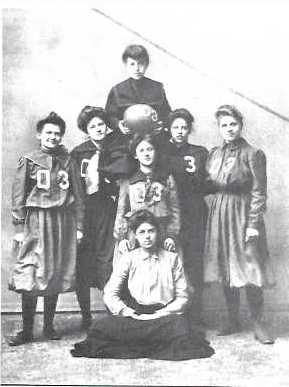 ---
Sources: Ruth Van Stee, Greater Grand Rapids Women's History Council Newsletter, Winter/Spring 2016; Library of Michigan Newspaper Archives
Image:: Courtesy of Grand Rapids History Center