William Adams Greeson was born in 1853 on a farm near Alto, Indiana. He attended county schools in Howard County and later attended Howard College in Kokomo, Indiana and Lebanon Normal School in Lebanon, Ohio before attending the University of Michigan. He graduated from U-M in 1879 with B.A. and M.A. degrees. Greeson became the principal of Flint School shortly thereafter.
He came to Grand Rapids in 1881 where he taught Latin and Greek in the city schools before taking on the job of principal of Grand Rapids High School (later Central High).
Greeson married a young widow with two children in 1892, but his wife tragically died of illness a year later. He left the city in 1896 to become a Professor of Mathematics and Dean of Faculty at Lewis Institute in Chicago.
Greeson returned to Grand Rapids in 1906 to become superintendent of the GRPS system, a post he retained until his retirement in 1924. He also served as the first president of the Grand Rapids Teachers Club. The city's population increased over 50 percent during this time with a corresponding increase in student enrollment.
The GRPS operating budget passed the $1,000,000 mark while Greeson was superintendent leading to a protest by at least one Board member who labeled the system's newer programs as educational "fads and fancies." Greeson successfully defended the necessity of the programs, which included (his term) "so-called frills" such as art, compulsory physical education, manual training, music, speech, sight, and auditory support programs, evening schools, and junior college. Yearly budget battles were common during Greeson's time but he remained a staunch defender of the city's student population and the GRPS teaching corps.
After retiring as superintendent, Greeson taught for several more years at the city's junior college. He remained true to his youthful roots throughout his life, keeping in close contact with nature through wilderness camping and fishing, most often in Canada.
William Greeson died at his home in Lake Worth, Florida in 1942 just shy of his 90th birthday.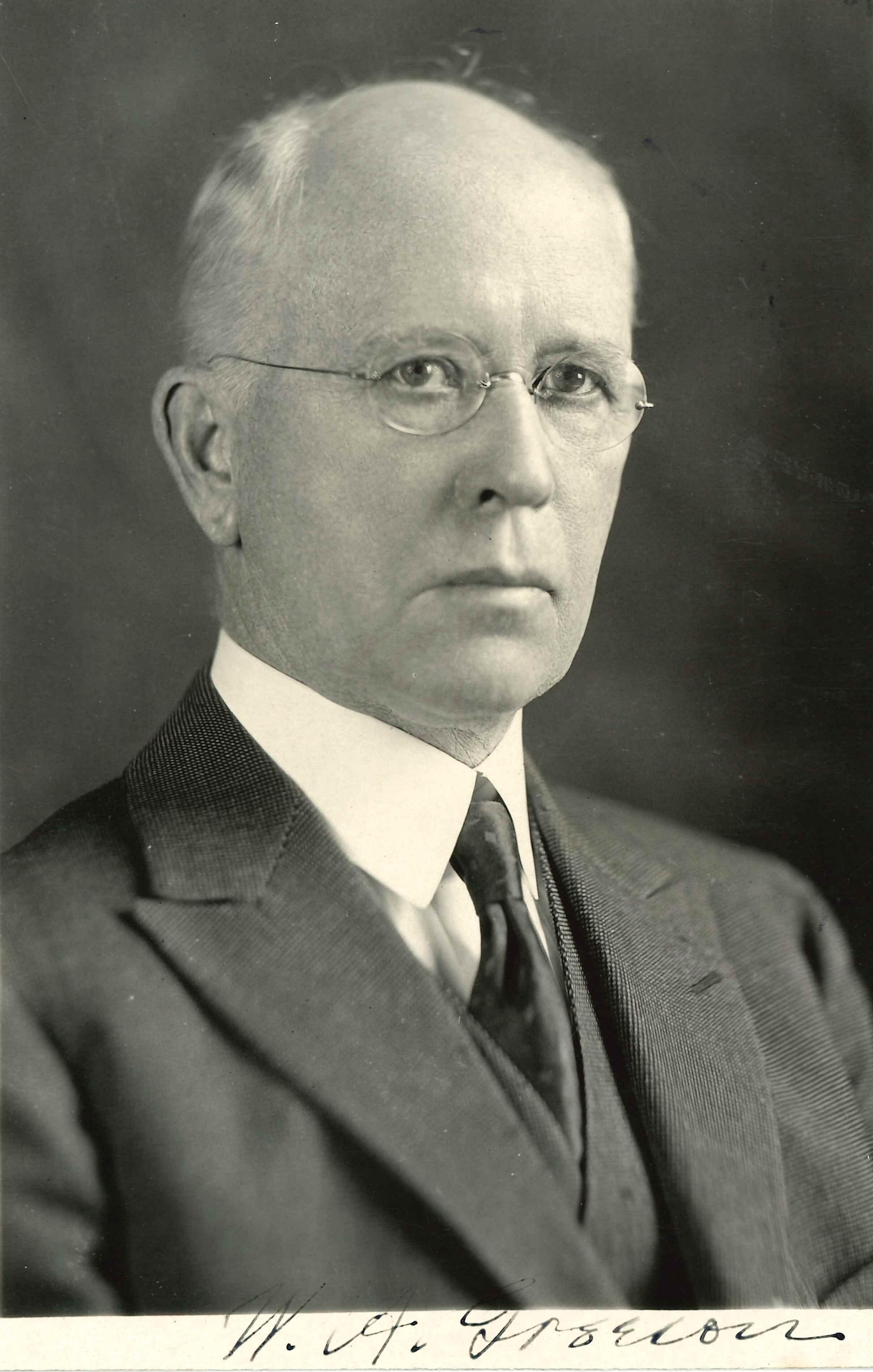 ---
Sources: Education Board Fails In Project To Slash Budget; Grand Rapids Press, April 20, 1921, page 2; Farm Boy Became Educator, Grand Rapids Press, June 1, 2922, page 20; migenweb.org/kent/obituaries/local/greesonWm.html
Image: Courtesy of Grand Rapids History Center